Shhh… These 10 Hidden Places Are Maine's Best Kept Secrets
Anyone who has called Vacationland home for awhile knows there's no shortage of hidden gems and secret places in Maine. Because really, as many of us know, the entire state itself is a bit of a secret! Tucked away in the upper righthand corner of the United States, Maine is often thought of as a summer destination, with nothing but snow and wind to show for itself in the winter. While some of that might be true (we have to admit Maine has its fair share of cold days) the reality is that there's a lot more to Maine than staying indoors during the winter. If you're like us and love the often-overlooked destinations, hidden gems, and secret places in Maine, check out this list… these are some of our favorite top-secret spots in the Pine Tree State!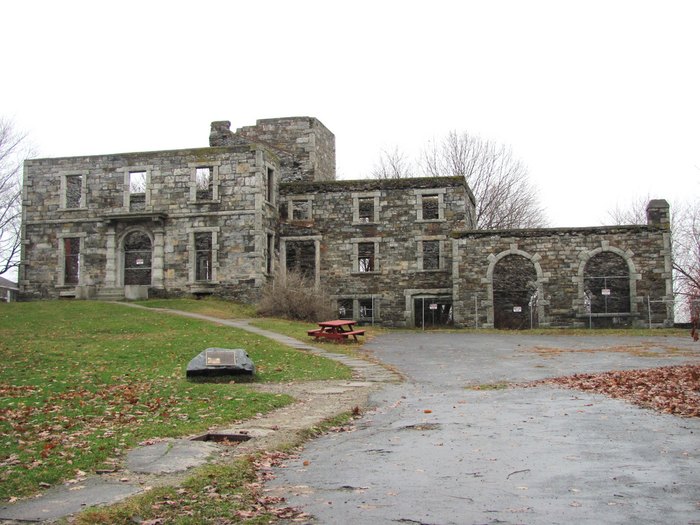 What are your favorite secret places in Maine? Hidden gems you simply adore? Share them with your fellow Mainers. It's the neighborly thing to do!
Another cool secret spot is this awesome tiny house, hidden away in the woods near a river.
OnlyInYourState may earn compensation through affiliate links in this article.
Secret Places in Maine
June 04, 2022
What are some other hidden gems in Maine?
One of our favorite hidden gems is actually, well, quite big and flamboyant. Up in beautiful Columbia Falls, Maine's Wild Blueberry Land is hard to miss, and definitely the most delicious unique and roadside attraction in America, as it's both a tourist destination and a bakery. In terms of things to do, there's a blueberry-themed mini-golf course - a must for anyone visiting. 
Another gem of a roadside attraction (that, just as with the behemoth blueberry, is a massive, man-made monolith) is the World's Largest Paul Bunyan Statue over in Bangor. And while we aren't completely sure if this is the largest Pau Bunyan statue in America, our gut tells us that honor belongs to Minnesota. Regardless, Maine's lumber history gives us some ability to claim him as an icon. Check out the statue by visiting the park across from the Civic Center.
What are some other secret places in Maine?
For those looking for a bit of peace and quiet, there's no place quite like Rachel Carson Salt Pond Preserve up in New Harbor. In addition to its beautiful beaches, this preserve is home to some truly incredible tidepools that are teeming with marine life and seaside treasures! You can find the tidepools up and down the coast during low tide. This hidden gem in Maine is great for kids, too, who love splashing and digging in the pools, and it's also very accessible Fun fact: this is where Rachel Carson gathered specimens to research her book, "Edge of the Sea."