Keep Your Eyes Peeled, Thousands Of Hummingbirds Are Headed Right For New Orleans During Their Migration This Spring
Hummingbirds make two migratory journeys every year: one in the fall and then again in the spring. Their spring migration is already underway and luckily for us, they'll be stopping by New Orleans as they make their way further north for the breeding season across the United States and into Canada. If you're wondering when will hummingbirds arrive in New Orleans, we've got you covered. The only thing you need to do is prepare one of the best hummingbird feeders for the occasion. Here's everything you need to know if you'd like to attract these colorful little fellas to your yard: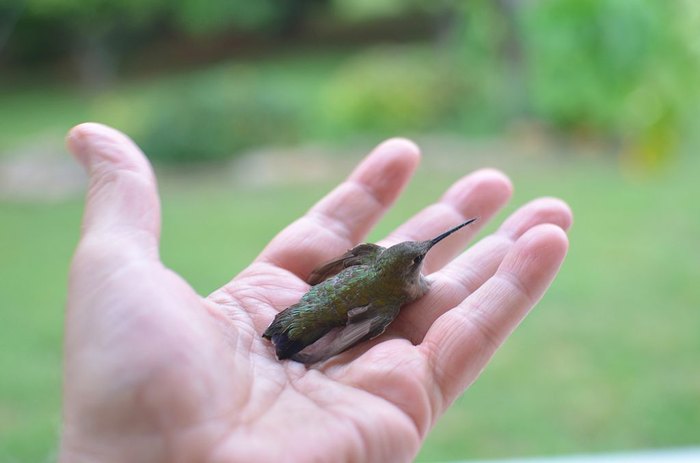 Have you already spotted hummingbirds in your yard? What type of nectar do you use? Share your recipe with us in the comments below! We love hearing first-hand accounts from our readers.
OnlyInYourState may earn compensation through affiliate links in this article.
Address: New Orleans, LA, USA
Hummingbirds in New Orleans
February 19, 2023
What types of hummingbirds are in New Orleans?
As we mentioned, ruby throated hummingbird is the most typical, but there are some other species you might spot in New Orleans during the migration.
Ruby throated Hummingbird
Rufous Hummingbird
Anna's Hummingbird
Black-chinned Hummingbird
Calliope Hummingbird
Broad-tailed hummingbird
When should I hang a hummingbird feeder in New Orleans?
If you want to cater to the year rounders, consider keeping your feeder out during colder months as well. Or stick with tradition, which dictates people put out their feeders in springtime. Whatever you choose, you'll want to find the best hummingbird feeders for the migration period.
Is it safe to feed hummingbirds in New Orleans?
It is absolutely safe to feed hummingbirds in New Orleans. In order to fly 500 miles at a time, these beauties need lots of energy.