You Can Visit The Small Town In Kentucky That Inspired The Walking Dead
Kentucky is a state that's inspired many things over the years, including popular songs, books, movies, and TV shows. One of the most recent inspirations derived from the small town of Cynthiana, where Robert Kirkman and Tony Moore are from. If you don't recognize those names, then chances are you are not also from this city and/or you are not a fan of the wildly popular AMC show, 'The Walking Dead.' These two Cynthiana natives are the creator and artist of this comic book series turned sci-fi TV show, and you can visit this small town in Kentucky that inspired it all.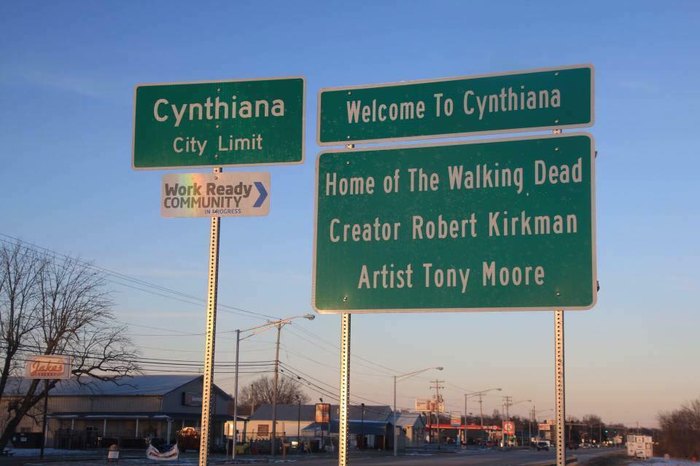 'The Walking Dead' is one of the most popular TV shows of the past decade and it definitely has a cult following around the world – and it all began in this small town in Kentucky, as Cynthiana natives were inspired to use their hometown as the setting for the very beginning of what would become 'The Walking Dead.' Did you already know about this Hollywood/Kentucky connection? Are you a fan of the comic books and show? Share with us in the comments!
If you'd like to read more about the connection between Cynthiana and The Walking Dead, click here. And to see more of this charming town and the rest of its murals, check out our previous article here and follow along with the town on Facebook here.
The Walking Dead Mural Address: South Walnut Street, Cynthiana, KY 41031
OnlyInYourState may earn compensation through affiliate links in this article.