The Charming Small Town In Kentucky That Was Home To Loretta Lynn Once Upon A Time
The Bluegrass and country music go hand in hand, with Kentucky birthing some of the genre's most iconic legends. Most notably, one female country music force hails from Kentucky, and she's truly an American treasure. No, we're not talking about Dolly (though she most certainly fits that description, Ms. Parton was born in Tennessee); we're talking about one Loretta Lynn, the First Lady of Country Music and (coal miner's) daughter of Butcher Holler, Kentucky.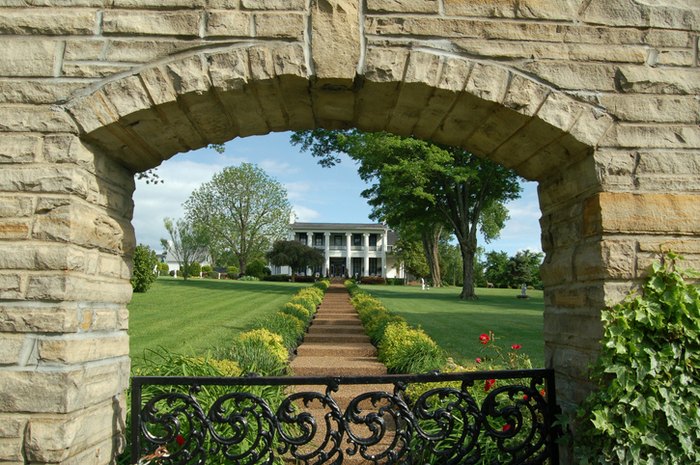 Have you visited the charming small town in Kentucky where Loretta Lynn was born? For country music fans, a trip to Van Lear's Butcher Holler is a bucket-list-worthy pilgrimage.
Sadly, Kentucky's most famous daughter passed away in September 2022. Here's a glimpse of her Butcher Holler home:
And here's a video of Ms. Lynn performing her most famous song, "A Coal Miner's Daughter" way back when:
OnlyInYourState may earn compensation through affiliate links in this article.
Address: Butcher Hollow, Kentucky 41265, USA
Famous People From Kentucky
March 14, 2023
What are some other famous people from Kentucky?
Loretta Lynn is definitely one of the most beloved and iconic people from the Bluegrass, but she's among good company in terms of famous people from Kentucky:
Muhammed Ali (Louisville). This World Heavyweight Champ was born in Louisville and is arguably the greatest boxer of all time. Louisville police officer Joe E. Martin was his first boxing coach and encouraged him to get involved in the sport. Today, folks can remember Mr. Ali at the Muhammad Ali Center, a beautiful and inspiring museum in his hometown of Louisville, Kentucky.
Tyson Gay (Lexington). Tyson Gay has won numerous world-tier track and field sprinter events. He competes in the 100 and 200 meter divisions, and is one of the fastest athletes of all time. He got his start as a child while attending public high schools in Kentucky.
Abraham Lincoln (LaRue County).

Does Abraham Lincoln really need an introduction? The 16th President, famous for preserving the Union and helping to end slavery, was born in LaRue County. The farm where he was born has been preserved as the

Abraham Lincoln Birthplace National Historic Park

.

Wynonna Judd (Ashland). Another country music legend from Kentucky, Wynonna Judd comes from a star-studded family. One sister, Ashley Judd, is a famous actress. Wynonna rose to fame in the 1980s when performing as half of The Judds, a country music duo made up of her and her mother Naomi. Wynonna learned to play guitar and sing as a child in Kentucky, inspired by the music that her mother listened to.
George Clooney (Lexington). While Mr. Clooney's ties to Cincinnati are well-known, this handsome actor, director, and producer was born in Lexington and spent much of his early life in the Bluegrass State! He comes by his good looks honestly: his mother was a beauty queen pageant and his father a TV anchorman. He attended Northern Kentucky University for several years.
Diane Sawyer (Glasgow).  Kentucky native Diane Sawyer is one of the hometown heroes featured in the Greater Louisville Proud Foundation campaign. Her father was a famous local politician who passed away in a car accident. A section of highway in Louisville is now named for him. Diane Sawyer grew up to be a member of President Nixon's White House staff and later, a famous news anchor.
Billy Ray Cyrus (Flatwoods). The singer of "Achy Breaky Heart" was born in the town of Flatwoods. He attended Georgetown College on a baseball scholarship. Cyrus has several famous kids, most notably Miley Cyrus and Trace Cyrus (lead singer of the band Metro Station: he's a Kentucky native as well).