These 8 Natural Arches In Kentucky Will Leave You Spellbound
If you're new to Kentucky or haven't done much exploring during your time in the Bluegrass State, then you may not realize that our naturally diverse state is actually made up of much more than rolling horse farms. If you have done some hiking, particularly within Daniel Boone National Forest and Red River Gorge, then you know that there are quite a few natural arches that magically appear around many turns. These arches vary in size and approachability, but they are all worth seeking out. Follow along as we admire the photography of Adam Thompson (@serialphotog) and take a hike through the wilderness of Kentucky.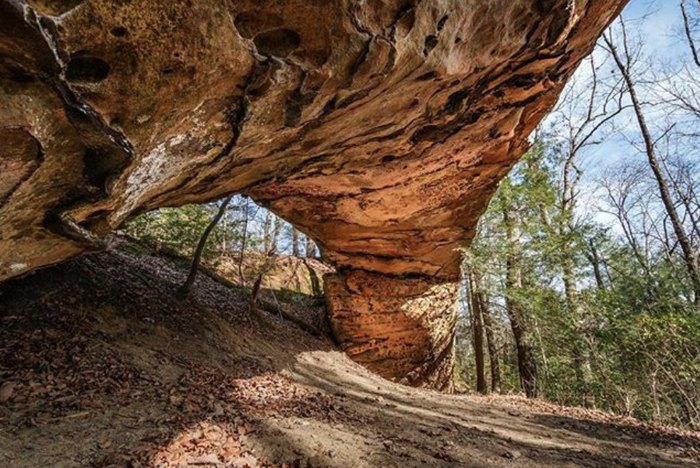 For an even more in depth look at hidden arches in Kentucky, check out the photographer's video here:
These arches are just a handful of countless mysterious natural structures scattered across the state. As Adam Thompson mentioned in his video, many of the arches are "unofficial," meaning you'll really need to discover them for yourself. Until you're feeling up for the adventure, we have these incredible photos and video to give us a taste of the stunning natural arches in Kentucky that will surely leave you spellbound.
If you enjoy seeing photos such as these and other nature photos of Kentucky, check out our Facebook group, Kentucky Nature Lovers! Click here to learn more and request to join!
A big thank you to photographer and arch-seeker extraordinaire, Adam Thompson (@serialphotog). Follow along with him on Instagram here and Youtube here for more of our beautiful state!
OnlyInYourState may earn compensation through affiliate links in this article. As an Amazon Associate, we earn from qualifying purchases.
Related Articles
Explore Kentucky