Here Are The Top 8 Christmas Towns In Kentucky, They're Magical
Catching the holiday spirit in Kentucky is easier for some than it is for others. Fortunately, some festive functions will quickly sway those spirits. There are cities and towns in Kentucky which are recognized for their friendly attitudes and twinkling lights. These specific places do their best to spread the holiday cheer and bring about some of the true reasons for the season. Here are eight Christmas towns in Kentucky that take the holiday spirit to a whole other level!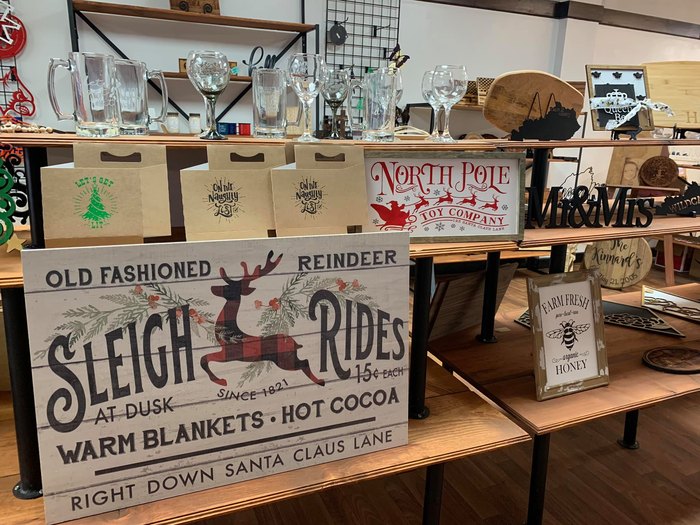 We all have our own way of celebrating the holidays, and Christmas is a truly special time of year. These Christmas towns in Kentucky make the most of the holiday by involving the residents and trying to build a festive spirit. If not one of the above, what type of Christmas celebration does your community have?
Can't get enough Christmas towns in Kentucky? We don't blame you! We wax poetic about La Grange, one of our favorite small towns in Kentucky. La Grange is an all-around small-town superstar that offers visitors a fun and wholesome Bluegrass experience. During the holidays, this small town in Kentucky becomes downright magical – definitely put it on your Christmas to-do list!
OnlyInYourState may earn compensation through affiliate links in this article.
Christmas in Kentucky
October 14, 2022
What are some fun ways to celebrate Christmas in Kentucky?
There's no shortage of holiday spirit in the Bluegrass. From our big cities to small towns, Kentucky goes big for the holiday season! And while we enjoy a good walk-thru or drive-thru Christmas lights display, we absolutely love our Christmas towns (see above!). In fact, there's one small town in Kentucky that's positively bursting with Christmas spirit. Light Up LaGrange is a big holiday event in a tiny Kentucky town that's proof positive that the heart and soul of the Bluegrass State really is, in fact, in our smallest towns.
What are the top must-visit Christmas light displays in Kentucky?
Kentucky is a state that loves the water; this is well-known. From paddling in the Houseboat Capital of the World to exploring the state's beautiful beaches and resplendent rivers, there's no shortage of water-bound fun to be had in the Bluegrass State. But did you know that there's an island in Kentucky? And not just any old island: a Christmas island. Each winter at Kentucky's one and only island, there's a holiday event that positively dazzles. Christmas Island at General Burnside State Park is a wholly unique, only-in-Kentucky attraction that absolutely belongs on your holiday bucket list. Since the '90s, Burnside's Christmas Island has dazzled and delighted Kentuckians. This Kentucky State Park is decked to the nines in thousands of bright, twinkling lights and whimsical holiday displays.
What are some unique things to do during the holiday season in Kentucky?
The holidays are a magical time of year in Kentucky, and we have everything from Christmas towns and trains to amazing light displays and festivals. But there's one event that takes the holiday spirit to another level entirely, inviting Santa's very own reindeer to the party! Did you know that Santa's reindeer don't all reside in the North Pole; they live at The Reindeer Farm in Bowling Green, Kentucky?! The Reindeer Farm is easily the most unique holiday attraction in Kentucky, and sure to become your new favorite festive tradition. This enchanting reindeer farm in Kentucky is a relatively new addition to the holiday lineup here, and it's quickly become a beloved tradition for local families.