6 Must-Visit Flea Markets In Kentucky Where You'll Find Awesome Stuff
Shopping can be a joy or a chore, especially if you happen to be looking for something vintage or unique. There are some great buys one just cannot locate in the average, run-of-the-mill department store, like Walmart. Perhaps, you want to find a blue bowl like Grandmas, a vintage walking stick, a name-brand knock-off, or some underpriced electronics. In situations like that, a department store just won't do, but a flea market will! And lucky for you, we scoured the state and located the best flea markets in Kentucky.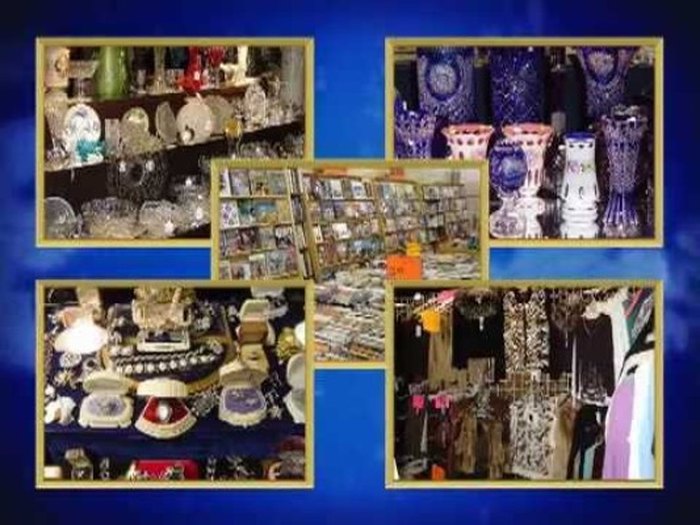 Flea markets are a versatile shopper's paradise. It's almost impossible to guess exactly what will be found; you just have to go and see for yourself. People buy, sell, and trade, and running across underpriced antiques and other goods, is not uncommon. In some cases, people just want to get rid of some old family heirlooms that have been taking up attic space. You know what they say, "One man's trash is another man's treasure."
So, what do you think? Are these the best flea markets in Kentucky? Did we forget your favorite? Know of some other can't-miss Kentucky flea markets?
Looking for more Kentucky flea markets to explore? Lucky for you, there are several more flea markets in Kentucky, and you can read about them here.
OnlyInYourState may earn compensation through affiliate links in this article.
Address: 2900 7th Street Rd, Louisville, KY 40216, USA
Address: 227 Russell Rd, Ashland, KY 41101, USA
Address: Awesome Flea Market, 165 Dawson Dr, Shepherdsville, KY 40165, USA
Address: 1100 Three Springs Rd, Bowling Green, KY 42104, USA
Address: 6900 Benton Rd, Paducah, KY 42003, USA
Address: 937 Phillips Ln, Louisville, KY 40209, USA
Best Flea Markets In Kentucky
April 05, 2021
Are there any other must-visit markets in Kentucky?
Flea markets aren't the only must-visit markets in Kentucky. Another must-see market is The Original Bardstown Road Farmers' Market. A favorite since 1991, the year-round farmers market boasts dozens of vendors, hocking a diverse, high-quality selection of locally-grown, locally-made products. The Paducah Homegrown Farmers Market is another shopping destination that shouldn't be missed. The seasonal farmers market is open May through October. Boasting an incredible variety of farm-fresh goods, the merchandise selection includes an array of local, homegrown products, such as fresh fruits and veggies, meats, eggs, dairy products, artisan and baked goods, and tasty eats from local food vendors. Those seeking a unique shopping experience won't want to miss The Flea Off Market in Louisville. A monthly pop-up, the market is open on select weekends, May through December. Each event usually includes 100-200 vendors, food trucks, craft beer, cocktails, live music, workshops, movies, and a variety of family entertainment.
Are there any seasonal sales in Kentucky?
Bargain hunters and savvy shoppers will definitely want to check out the 127 Yard Sale, which is commonly referred to as "the world's longest yard sale." Living up to its name, the sale spans 690 miles through six states, including Kentucky. A one-stop shop for everything yard sale-related, the varied merchandise selection includes a little bit of everything. The much-anticipated sale takes place the first Thursday through Sunday in August each year. For more information, check out the 127 Yard Sale website. The Animal Swap Meet and Flea Market is another seasonal sale you'll want to mark on the calendar. It's held in Milton City Park twice a year – on Mother's Day weekend and Labor Day weekend. The much-anticipated shopping event is a great place to stock up on a slew of goods as well as livestock.
What are some other can't-miss thrift stores in Kentucky?
Delve into the past with a visit to Fat Rabbit Thrift and Vintage in Louisville. A favorite since opening in 2013, the shop boasts a vast selection of vintage items. Peruse the merchandise, and you'll find clothing, records, buttons, magnets, movies, books, knick-knacks, antiques, curiosities, and more. Another Louisville spot that thrifty shoppers don't want to miss is the Nearly New Shop. The year-round shop features gently used clothing and accessories as well as jewelry, holiday décor, home goods, furniture, and much more. As if the varied merchandise selection isn't enough, the shop has a different sale each month. Madison and Clark Counties ReStore is another paradise for thrifty shoppers. Located in Richmond, ReStore is a retail outlet that carries furniture, home items, and building supplies. The varied selection isn't the only reason to love ReStore, though. There's also the fact that proceeds are sold to support Habitat for Humanity.
OnlyInYourState may earn compensation through affiliate links in this article.
Address: 2900 7th Street Rd, Louisville, KY 40216, USA
Address: 227 Russell Rd, Ashland, KY 41101, USA
Address: Awesome Flea Market, 165 Dawson Dr, Shepherdsville, KY 40165, USA
Address: 1100 Three Springs Rd, Bowling Green, KY 42104, USA
Address: 6900 Benton Rd, Paducah, KY 42003, USA
Address: 937 Phillips Ln, Louisville, KY 40209, USA