The All-American Country Store In Kentucky That's So Iconic It's Created Its Own Town
As time passes, our needs change, and so do the stores where we buy these necessities for everyday life. But when it comes down to it, we all still just need the basics and there's no better place to get them than an old-fashioned country store. These stores have long been the center of the community and Kentucky is lucky enough to still have some of them, scattered throughout its small towns. One of the most legendary destinations, Stull's Country Store, can be found in Meade County, in what was once known as Andyville, and this all-American country store is so iconic it's created its own town and is making sure it lives on today.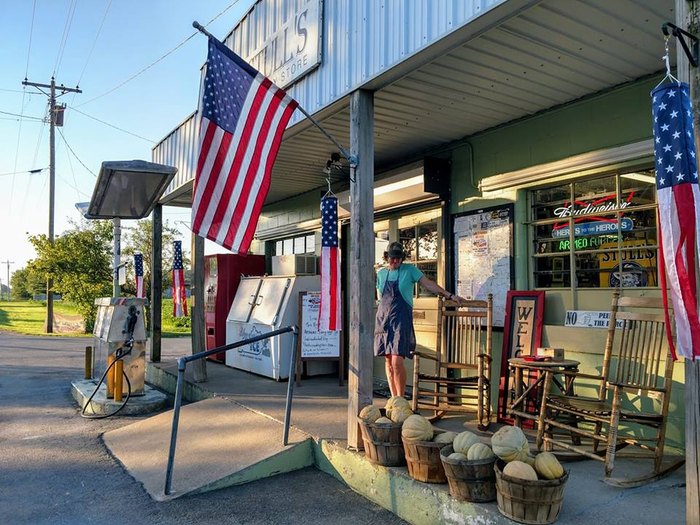 Stull's Country Store hangs on to the past in the best ways possible by keeping this town of Andyville alive, and also providing a charming and all-American destination where locals and visitors can all gather. As they like to say, "If they don't have it, you don't need it," but we're guessing you'll find yourself needing the delicious food, friendly service, and nostalgic charm of this iconic store in Kentucky.
Have you rocked on the porch of Stull's Country Store, or sampled their barbecue? Have you heard of the town of Andyville? Let us know in the comments!
Stull's Country Store is located at 4385 Rhodelia Rd., Payneville, KY 40157. For more information, including hours and upcoming special events, visit its website here and follow along on Facebook here.
And for another unique destination in Meade Country, just 15 minutes from Stull's, check out our previous article here.
OnlyInYourState may earn compensation through affiliate links in this article.