It Should Be Illegal To Drive Through Sedgwick, Kansas Without Stopping At Cy's Hoof And Horn Supper Club
Our bigger cities offer plenty of delicious options for dining. You can find some great tasty meals in Wichita, Kansas City, and Topeka. But diners traveling through the state are making a huge mistake if they ignore our many small town restaurants in Kansas. One small town offering up some pretty spectacular dining is Sedgwick. The city is home to the delicious Cy's Hoof And Horn Supper Club, an old-fashioned spot that feels so quintessentially Midwestern. The atmosphere is great and the food is as tasty as any you'd get in a bigger town: what more can you ask for?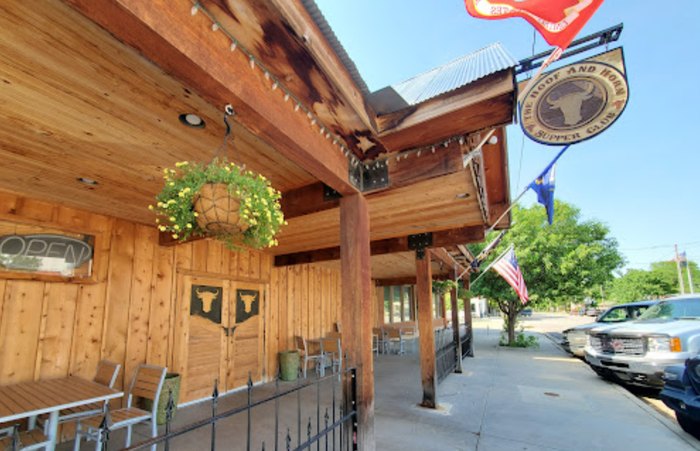 For more information about Cy's Hoof and Horn Supper Club in Sedgwick, including a menu and hours of operation, check out the steakhouse's website or Facebook page.
Have you ever been to Cy's? If so, do you think it's one of the best restaurants in Sedgwick? Tell us in the comments! Do you have a favorite small town restaurant in Kansas you'd love to see featured? Share your ideas on our nominations page and maybe you'll see them in a future article!
OnlyInYourState may earn compensation through affiliate links in this article.
Address: Cy's Hoof and Horn Supper Club, 425 N Commercial Ave, Sedgwick, KS 67135, USA