You'll Never Want To Leave The Massive Paramount Antique Mall In Kansas
It's no news to Kansans that the state is full of old things. We're littered with museums, markets, and families who keep all their possessions to give to later generations. However, Kansas is also home to a large amount of antiques. Paramount Antique Mall is a spot to explore if you're a lover of all things old and worn. I bet it would take most visitors all day to get through this building, making it obvious why so many regard it as the best antique mall in Kansas.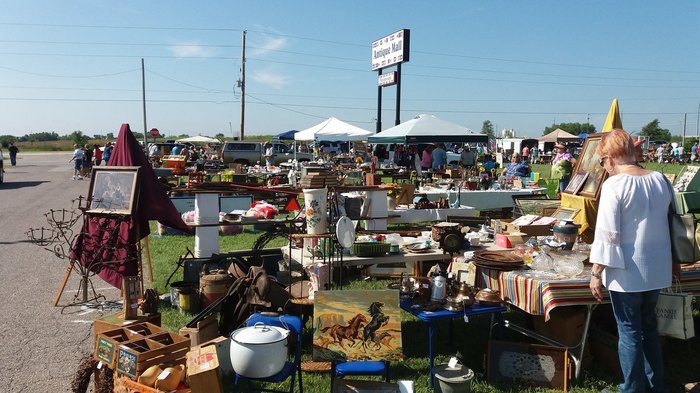 So, it's a great place to check out if you're looking for that decor you can't find anywhere else, or furniture that's got that homey, rustic feel. I may have fallen in love with this place already! Save up some extra cash and head over to this wonderful market. Let's get these antiques some homes! Have you ever visited Paramount Antique Mall? We'd love to hear about the weirdest or most unique thing you've found there! Also tell us what you think is the best antique mall in Kansas!
For more information, visit the Paramount Antique Mall website.
Craving more local history and adventurous treasure hunts? Embark on a search for hidden treasure amidst the collections of Where'dya Find That Antiques.
OnlyInYourState may earn compensation through affiliate links in this article.
Address: 13200 US-54, Wichita, KS 67235, USA
Best Antique Mall In Kansas
February 16, 2020
 What are the best places for antique shopping in Kansas?
The best places for antique shopping in Kansas, you'll often find, is our local small towns. You see, The Sunflower State was admitted to the Union in 1861, giving it plenty of time to amass an impressive collection of antiques. Some of the very best vintage stores in Kansas are located in the most surprising places, so remember not to judge a book by its cover. You truly never know what surprises await treasure seekers amidst the collections of a good antique shop.
Are there any good vintage stores in Kansas?
There sure are! Vintage goods hide amidst the collections of antique stores, thrift stores, and more in The Sunflower State. You'll also find incredible vintage collectibles at local garage sales and auctions, so don't be afraid to step outside your comfort zone and embark on a search for the weird and the wonderful. Amazing things are discovered here in Kansas every day… even though Dorothy managed to find a bit of magic when she returned from Oz.
Where can I go bargain shopping in Kansas?
There are many interesting places worth visiting in Kansas. In fact, if you're in search of the finest bargain shops in Kansas, we have not one but two incredible thrift road trips that will save you big bucks. Indulge in the world of fantastic finds and you're sure to have a great time! As a general rule when it comes to thrifting, if it sounds interesting… give it a shot. There are many surprises awaiting a new home!