This Kansas Adventure Park Is Fun For The Whole Family
We're always on the hunt for local attractions that the whole family can enjoy. Fortunately, there's a great place to spend a week or weekend that's packed with fun activities and outdoor adventures. Ready to make a reservation for the best weekend ever? Let's take a trip to Olathe, where we'll find Timber Ridge Adventure Center, a fabulous little Kansas adventure park. Let's check it out.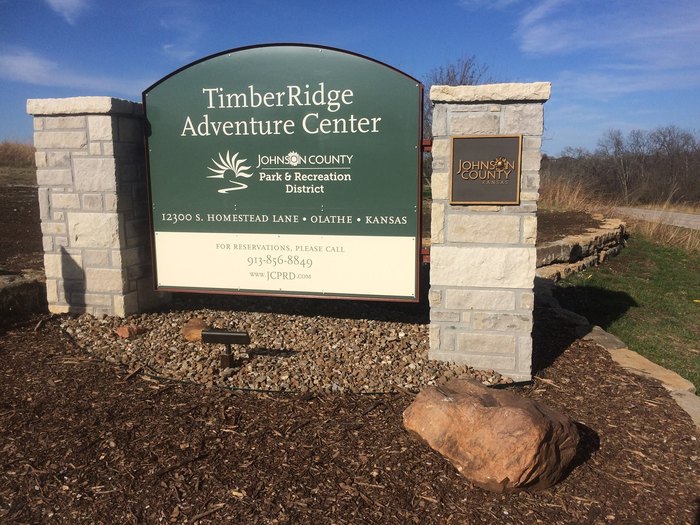 For more information, be sure to check out their website and give them a follow on Facebook so you never miss out on any upcoming events.
Have you ever visited this Kansas adventure park? Share your experience with us in the comments below! And if you know of a local spot that could use a little love right now, nominate them for a chance to be featured!
For more outdoor adventures, check out this list of great beginner hiking trails.
Address: 12300 S Homestead Ln, Olathe, KS 66061, USA
OnlyInYourState may earn compensation through affiliate links in this article.
Kansas Adventure Park
February 07, 2021
What are the best outdoor activities in Kansas?
Kansas offers nature lovers an abundance of outdoor activities to explore. Whether you're looking for a heart-pounding adventure or an opportunity to just relax and get back to nature, our state has something for everyone. For thrill seekers, Zip KC in Bonner Springs does not disappoint. Their adrenaline-pumping zip line tour spans over a mile offering stunning views and opportunities to hike throughout. If you're looking for a more laid back outing, Clinton State Park in Lawrence boasts 1,500-acres of exceptional sights on the north shore of Clinton Lake. Bird watchers and photographers will enjoy the excellent wildlife viewing in the park's carefully managed habitats or journey along one of the designated hiking, biking and horseback riding trails. Located between Wichata and Kansas City, Tallgrass Prairie National Preserve affords visitors over 40 miles of hiking trails. See the wildflower fields in the Spring, or catch the grass at its tallest in the Fall. While taking in the expansive views, keep an eye out for resident bison! During the summer, we love these 10 outdoor activities in Kansas.
What can I do with kids in Kansas?
Fun-filled family activities are easy to find across the Sunflower State. A major attraction for parents and kids alike is Wichita's Sedgwick County Zoo. Home to almost 400 species, this internationally recognized zoo has successfully bred rare and endangered species through its notable wildlife conservation programs. From Gorilla Forests to Penguin Coves, your little ones will have a blast visiting this unique animal sanctuary. The City of Overland Park offers novice naturalists a truly unforgettable experience. Overland Park Arboretum and Botanical Gardens is a 300 acre wonderland consisting of 8 different identified ecosystems. The garden's vast scenery ranges from tranquil aquatic bogs to picturesque limestone bluffs and vibrant flower fields. While in the area, The Deanna Rose Children's Farmstead is a must-see. Kids of all ages will enjoy the farm animal shows, spotting majestic birds of prey and wandering the lovely butterfly garden.
What are the most unique parks in Kansas?
When you are ready for an excursion a little off the beaten path, discover the breathtaking hidden gem that is Monument Rocks. Located in Gove County, these large chalk formations were the first natural landmark chosen by the US Dept. of the Interior. Traveling just an hour west,  Logan County will delight fossil enthusiasts with Little Jerusalem Badlands State Park. Search for traces of ancient giant clams or oysters dating back 85 million years while marveling at the dramatic surrounding landscapes and unique wildlife. One of Kansas' most bizarre sights can be found in Lucas. The Garden of Eden is a grassroots art site featuring a sculpture garden with a fascinating history. Take a tour to learn all about the story behind these strangely beautiful structures. While in Lucas, check out the Grassroots Arts Center to find other art attractions in the area.
Address: 12300 S Homestead Ln, Olathe, KS 66061, USA
OnlyInYourState may earn compensation through affiliate links in this article.