Posted in Iowa
July 04, 2021
7 Quick Road Trips In Iowa You Can Take This Weekend
Going on the same vacation every year can get a little redundant – and sitting on the couch is no fun, either! When you're looking for something to do when the days get nice and toasty, gas up the car and head out on a fun Iowa road trip. Along the way, you'll make memories that will last a lifetime. These quick road trips in Iowa are a great excuse to get out and explore this beautiful state!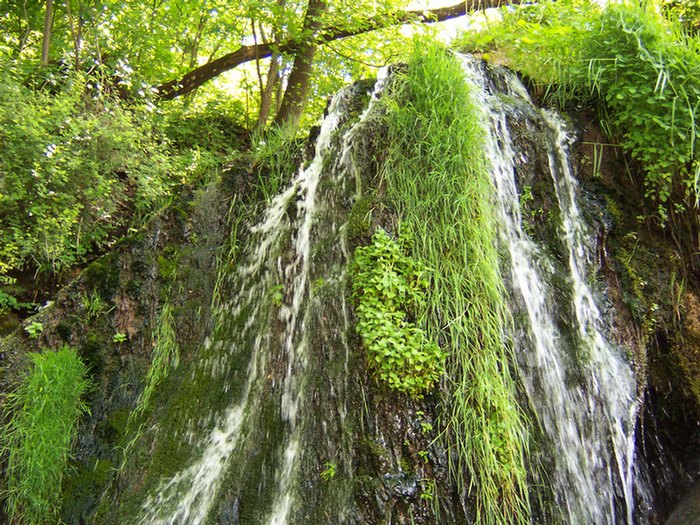 Which road trip is at the top of your list? I'm going to have to play favorites here and choose the one that starts with a hot fudge sundae.
OnlyInYourState may earn compensation through affiliate links in this article.
Quick Road Trips in Iowa
July 09, 2021
Where can I go for some fun weekend trips in Iowa?  
Believe it or not, Iowa is a state with plenty of fun things to do and see. It's a great place to get in the car and drive somewhere, even if it's just for the weekend. Whether you prefer to stay in a town and do some shopping and exploring or if you'd rather go camping in the middle of nowhere, Iowa's got you covered. For the city-slickers, we recommend a day of shopping and thrifting in beautiful downtown Cedar Falls. For nature lovers, we suggest camping in any one of our 80+ state parks! We've also got ideas for amazing hiking trips, haunted road trips, and so much more. For more ideas, check out this older article!  
What are some things to do in Iowa? 
Anything you can do anywhere else, you can do here – well, except for things like "mountain climbing" and "snow sledding", anyway. Iowa is an amazing state to go camping in, boasting more than 80 state parks and three national historic sites or monuments. It's also a fun place to go glamping, which is a fancier iteration of traditional camping. You can spend an entire day, maybe longer, lingering nearby any of our stunning lakes or, better yet, beneath any one of our stunning waterfalls. We're also an amazing place for fishing, swimming, and so many more epic outdoor activities. The possibilities are endless, so go outside and enjoy. 
What kind of day trips in Iowa can I go on?  
If you can dream it, you can drive it! There are all kinds of interesting road trips in Iowa just waiting to be taken. For a more complete list of our favorites, check out this article. You'll find all kinds of awesome ideas, from an Iowa Great Lakes trip to a fun adventure in the Loess Hills. There's also a trip to the world-famous Grotto of the Redemption, in West Bend, and the world's largest truck stop is just waiting for you to step inside and maybe… well, we don't know. Get some dental work done?  
OnlyInYourState may earn compensation through affiliate links in this article.