It's Impossible To Forget These 10 Horrific Winter Storms That Have Gone Down In Iowa History
Sometimes, we have to get through one of those winters that makes us all wonder why we live here. People who remember or have heard stories about these ten storms may have wondered the same thing. The answer is easy: it's the pork tenderloin sandwiches. Definitely the sandwiches. These ten insane winter storms in Iowa were ones that made history for some reason or another. Take a look: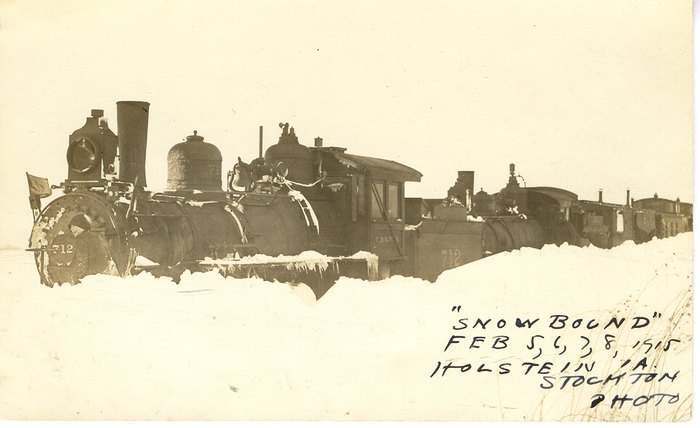 Iowa is certainly famous for its sometimes-dramatic weather. One thing's for sure: winter here isn't always bad, but when it's rough, it's rough. Do you remember an especially amazing Iowa winter storm? Tell us about it in the comments.
OnlyInYourState may earn compensation through affiliate links in this article.
Winter Storms in Iowa
October 13, 2021
What is winter in Iowa like?  
Iowa is one of those states lucky enough to experience a true, four-season climate. The state is heavily inland and experiences cold winters. In the northwestern region of the state, temperatures can dip to 14 degrees Fahrenheit, and in the southeastern portion of the state, temperatures often reach into the low 20s. Interestingly, Iowa doesn't tend to get tons and tons of snow like more northernmost states do. When Iowa does see major snowstorm events, it tends to be in late autumn, or early spring. Winters tend to be photogenic and easy to navigate; ice storms are not as common in this region as they are further north. It's particularly beautiful around these parts after a good, thorough snowstorm – when they do occur – so make sure to get out and look around this winter should it happen! While you're at it, take a look at these incredible photos of Iowa during winter.  
What kind of natural disasters occur in Iowa? 
Iowa is unfortunately not immune to natural disasters. Sure, major snow and/or ice events occur occasionally, but the odds of being involved in other types of disasters throughout the year is almost more certain to occur within the first few years of living here. Some of the most common disasters include flooding events, and lots of Iowans live in potent floodplains that are bound to fill with water at some point in time. One of the most recent flooding events took place in 2019 and went from March until December! Damages exceeded 1.6 billion dollars for that one. Severe storms – including large hail, high winds, and occasional tornadoes – are also fairly common here during the spring and summer months, particularly during early to mid-summer. Iowa can get some impressive hail from time to time – the current record for largest hailstone in the state is an astonishing 7 inches in diameter. That's a huge chunk of ice! Finally, landslides – often going hand-in-hand with flooding – are another commonly-had issue in Iowa. Best make sure you've got insurance!  
OnlyInYourState may earn compensation through affiliate links in this article.