Illinois Is Home To The Country's Best Snow Tubing Park And You'll Want To Visit
Don't let the cold keep you indoors this winter. If you enjoy snow tubing in Illinois, there's an incredibly fun tubing park located in Andalusia. And if you like sledding, you'll love snow tubing even more. Scroll on for more details about this fabulous winter sport!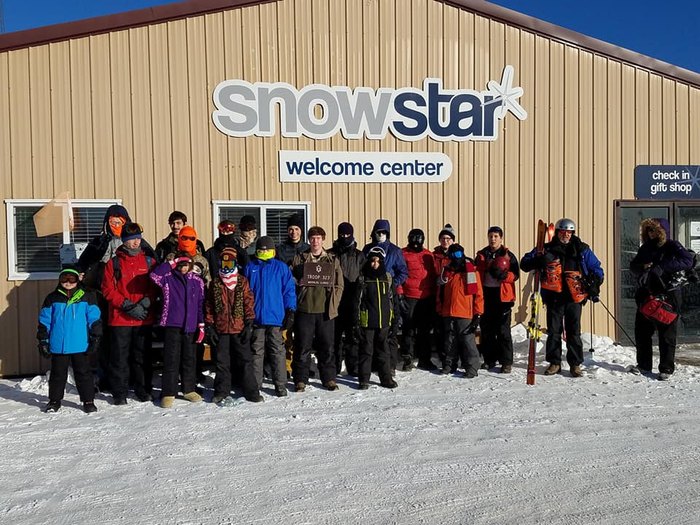 Snowstar Winter Sports Park is located at 9500 126th St. W, Andalusia, IL, 61232, and you can learn more about it on its website or Facebook page.
For more winter fun, check out this snowboarding park in Illinois that locals can't resist.
Do you enjoy snow tubing in Illinois? Have you ever been to this snow tubing park? If so, we'd love to hear from you. Please share your experiences and photos with us below in the comments.
Address: 9500 126th St W, Andalusia, IL 61232, USA
OnlyInYourState may earn compensation through affiliate links in this article.
Snow Tubing In Illinois
February 27, 2022
Are there any other snow tubing hills in Illinois?
Located in Bartlett, Illinois, Villa Olivia is part of the Bartlett Park District and offers snow tubing as well as skiing and snowboarding. Snow tubing is very popular here and time slot tickets must be reserved ahead of time online. When you come here, there's also a magic carpet to take you back up the hill, making it easy to make numerous runs. Snow Park at Alpine Hills in Rockford is another wonderful place for snow tubing. Time slots are 90 minutes and can be reserved up to two weeks in advance. There is also a terrain park there for those who enjoy snowboarding.
Are there any ski resorts in Illinois?
Aside from Villa Olivia and Snowstar, you can head to Chestnut Mountain Resort in Galena. Here you will find a ski hill with 19 trails, a seven-acre terrain park called "The Farside," and a lodge where you can spend the night and maximize your time out on the slopes. It's the perfect place for a winter vacation!
What are the best sled riding hills in Illinois?
Sledding is a classic winter pastime and luckily there are plenty of hills around the Land of Lincoln to enjoy the sport. Goodenow Grove Nature Preserve in Beecher, Illinois has a 40-foot sled riding hill that's a blast for the whole family. So, grab your sleds or even rent tubes and fly down the hill again and again and again! If you happen to live in Naperville, visit the Rotary Park Sled Hill which is a favorite of many who live in the area. In Vernon Hills outside of Chicago, Century Hill Sledding Hill also has an area for skiing. Located in Springfield, Centennial Park is a wonderful place to go sledding in the winter. While these are just a few sled riding hills, you are sure to find many more around the state, or even your own backyard!
Address: 9500 126th St W, Andalusia, IL 61232, USA
OnlyInYourState may earn compensation through affiliate links in this article.