Don't Miss These 10 Great Pumpkin Patches In Illinois This Fall
One of the greatest parts of fall is carving pumpkins. Sure, you can easily get a pumpkin at a big box store. But it's so much fun to pick the perfect pumpkin out of the patch. You can make those classic fall memories at one of these ten best pumpkin patches in Illinois: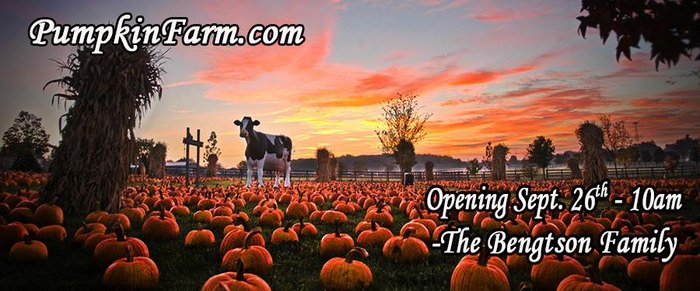 Did we miss any great Illinois pumpkin patches? Let us know in the comments.
OnlyInYourState may earn compensation through affiliate links in this article.
Best Pumpkin Patches in Illinois
August 18, 2022
What are the best places to see fall foliage in Illinois?
When the weather starts to cool down, there are lots of fun activities to look forward to, but none are quite as classic as going to enjoy the autumn leaves. The best places to see fall foliage in Illinois are all amazing. The Chicago Botanic Garden is a favorite of both locals and visitors to the Windy City. For more gorgeous nature, check out the Morton Arboretum to see the most beautiful trees in the state. If you're also in the mood for a trip to the river, head to Pere Marquette State Park for a lovely trip by the Illinois River.
What are the best pumpkin patches in Illinois?
Every time fall comes around, we all get in the mood for a classic autumn activity- finding the perfect pumpkins. Whether you're looking for naturally festive decorations for your home or hoping the find the ideal jack-o-lantern, exploring the best pumpkin patches in Illinois is always a fun time. Marlow's Pumpkin Patch in Opdyke is a sweet place to go for pumpkins as well as an exciting haunted house and hayride. If you're with little kids, they'll love Dorney's Pumpkin Patch in Lawrenceville for its fun playground feel, with a big slide and bounce house.
Where can I go apple picking in Illinois?
The best places to go apple picking in Illinois will all lead you to the best fruit in the state, and there's nothing quite like picking your own food and knowing it came right from the earth. Enjoy this simple pleasure in apples' peak season this year. Check out Edwards Apple Orchard in Poplar Grove if you're looking to take home lots of apples- you can pick 50 or more at this spot. Liberty Apple Orchard features 12 different types of apples, so this orchard is bound to be your new favorite place to get your favorite variety.