There's A Restaurant On This Remote Illinois Farm You'll Want To Visit
Dinner on the farm? This used to be a common occurrence in Illinois. These days, it's a distant memory. But did you know that there is one restaurant where this tradition is alive and well? And it is a lot closer than you may think. Head to Hank's Farm Restaurant in Illinois. They serve your down-home country favorites, as well as Italian-American dishes. It's one of the most unique places you have ever been, and the food here is spectacular.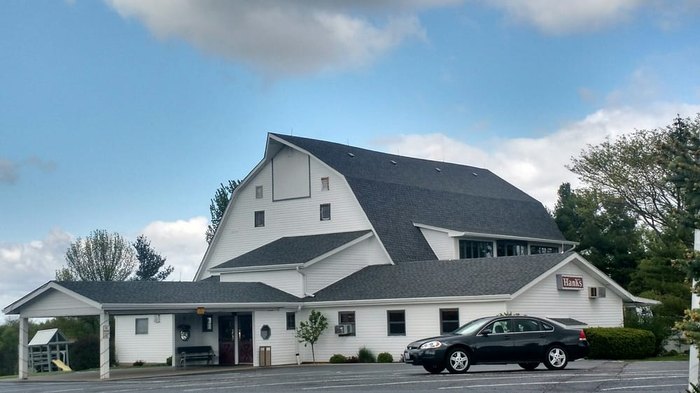 I'm hungry just looking at all of those pictures. Hank's Farm Restaurant in Illinois is a unique gem with a dedicated following, and it's not hard to see why. Come on down for dinner on the farm at 2973 IL-71, Ottawa, IL 61350. Get more information on hours and special events at the Hank's Farm website.
OnlyInYourState may earn compensation through affiliate links in this article.
Address: 2973 IL-71, Ottawa, IL 61350, USA
Hank's Farm Restaurant In Illinois
February 26, 2021
What are the local favorite restaurants in Illinois?
Usually finding the best farm-to-table restaurant in Illinois also means finding that local favorite gem. Since there are so many different small towns and cities scattered throughout Illinois, this just means that the local favorite dining hotspots are more than you'd expect. For instance, have you ever heard of No Cobbs in Illinois? This budget-friendly restaurant in Calumet City is a local favorite! Meanwhile, J.M's Tavern Restaurant in Illinois is also a local gem with the most relaxed bar-type atmosphere.
What is the most popular comfort food restaurant in Illinois?
Sometimes all you need is a good plate of comfort food in Illinois after a long or hard day. Especially when those Illinois winters hit, nothing quite hits the spot like a hot plate of comfort food. Whether you're looking for scrumptious plates of fried chicken, or savory chicken and waffles, there are plenty of Illinois restaurants that will have you covered. For instance, Kane Country Market in Illinois served up a plate of breakfast like you wouldn't believe! Also, Mascoutah Steak House has huge plates of prime rib and ribeye steaks. Keep it casual and keep it low-key at these 10 country restaurants in Illinois. 
What is the most unique restaurant in Illinois?
Illinois is not just Chicago eateries and upscale dining. In fact, there is so much more to the Illinois dining scene than most give credit for. For example, did you know that you can find an Illinois restaurant inside a farm? That's right, there are quite a few barn-style, farm-friendly restaurants scattered throughout the state that you should know about. Besides, Hank's Farm Restaurant mentioned above, you can also enjoy a few other farm restaurants in Illinois by clicking here.