This Beautiful Temple In Illinois Is The Only One Of Its Kind In America
If you've never heard of the Bahá'í Faith, don't think you're uneducated. Briefly, it is a monotheistic religion that celebrates the spiritual unity of all. Currently, there aren't many followers around the world. But that wasn't always the case. There are some grand houses of worship. If you're interested in seeing a Bahá'í temple, however, there is only one in the entire United States. Fortunately for Illinoisians, one of them is right in Wilmette, Illinois. It also happens to be the oldest in the entire world. Wow! The idea of the temple originated in the 1920s. Because of its grand design, and budget, it was not dedicated until 1952. Its awe-inspiring construction was heard around the country and world. It was actually featured on a US stamp in the 1930s. In 1978, it was placed on the list of the National Register of Historic Places. People from all across the globe come to see this structure. It's crazy to believe it is in our backyards…and yet, most of us have never heard of it. Trust us, you have to see this building in person.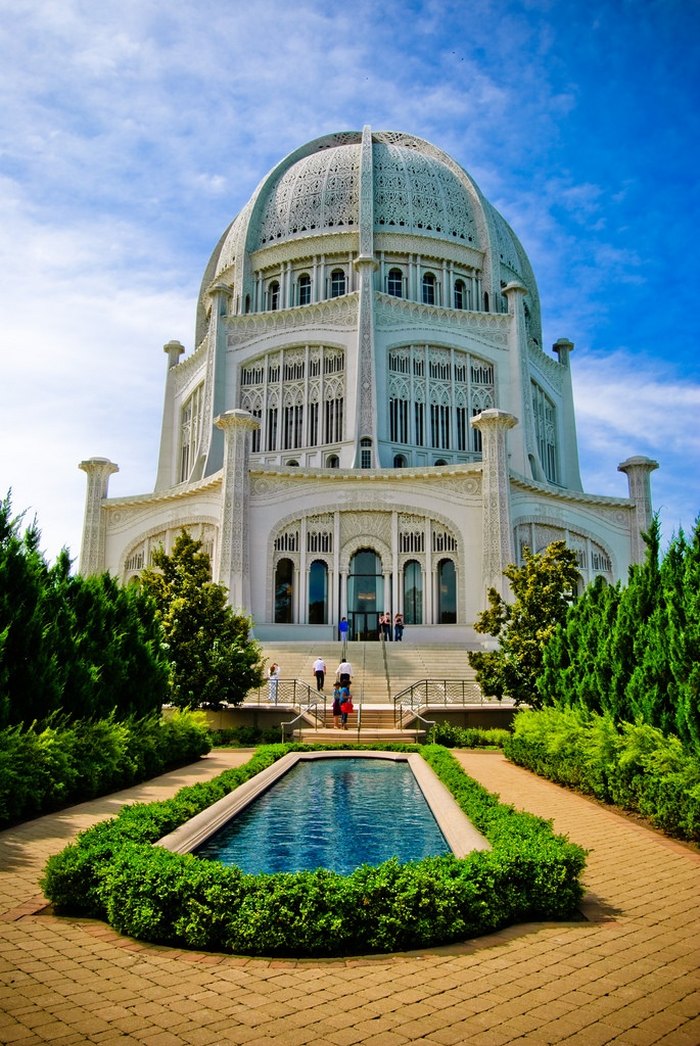 100 Linden Ave, Wilmette, IL 60091
Temple and Garden Hours:
6 AM – 10 PM
Welcome Center Hours
Winter (September 16 – May 14) 10:00 AM-5:00 PM
Summer (May 15 – September 15) 10:00 AM-8:00 PM
OnlyInYourState may earn compensation through affiliate links in this article.