7 Lesser-Known State Parks In Idaho That Will Absolutely Amaze You
Currently, Idaho is home to 27 glorious state parks. Each one offers up its own unique scenery and a variety of attractions. If you're an outdoor lover, it should definitely be your mission to visit them all, especially the ones that tend to get overlooked the most. Looking for a place to start? Check out these seven lesser-known state parks that fly under the radar compared to more well-known parks but still offer up some unforgettable adventures. How many can you say you've been to already?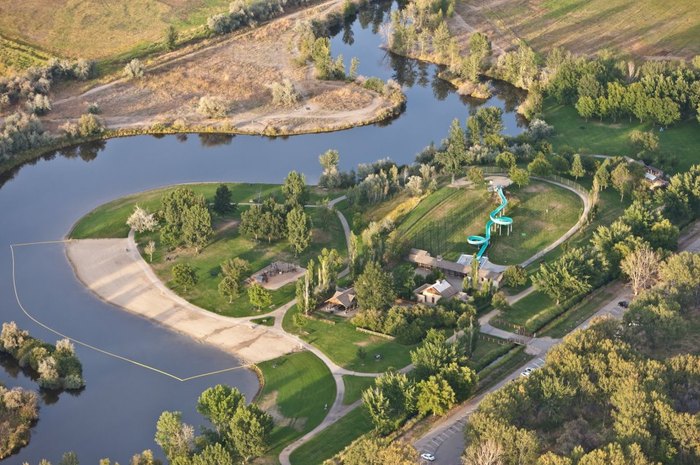 Have you visited any of these lesser-known state parks yet? We're lucky to have so many unique parks to explore in our state. For example, did you know the oldest state park in the northwest is located right here in Idaho? It's true!
OnlyInYourState may earn compensation through affiliate links in this article.
State Parks to Visit in Idaho
January 26, 2022
What are some of the best state parks in Idaho?  
People may not think of Idaho as a vacation destination, but perhaps they ought to. After all, Idaho is home to a whopping 27 state parks, each of which is beautiful and well worth a visit or two (or ten). We think the "best" ones are probably the ones that are most popular (after all, they're beloved for a reason), but don't let that lull you into ignoring the lesser-known parks! They're ALL wonderful. Some of the most popular state parks in Idaho include Farragut State Park, which was once a World War II-era Naval training station (that's right – a Naval training station in Idaho). Bear Lake State Park is quite literally famous for its amazing boating and fishing opportunities; Yellowstone National Park, however, is probably the most famous (and we bet you didn't realize part of it is in Idaho). Heyburn State Park is another great one. We're also fans of Harriman State Park, which you can read more about in this article. 
What are the most popular hiking trails in Idaho?  
According to our friends at AllTrails.com, Idaho is quite the destination for hikers. In fact, it's got more than 1300 amazing trails to blaze. Even if you did one trail per day, every day, it would still take three and a half years to get through them all! Among the highest-rated and most popular hiking trails in Idaho, there's Tubbs Hill, which is an easy, two-mile hike that loops around, well, Tubbs Hill. Then there's the Mineral Ridge National Recreation Trail, which is one mile longer than Tubbs Hills but offers one of the most incredible views in the entire state (okay, it might just be THE most incredible, but we digress). The most popular trail in all of Idaho is Sawtooth Lake, via Iron Creek Stanley Lake Trail. This ten-mile trek is worth every single step, we promise. Anyone hoping to fall in love with Idaho is going to want to experience that one!