The Hidden Hot Springs In Idaho You Can Only Access By Snowmobile
Everybody knows that the hidden spots in Idaho are always the places most worth exploring. Burgdorf Hot Springs is tucked away in the central Idaho mountains and if you want to visit you may have to endure some unique traveling conditions. However, this hidden hot spring is totally worth the trek. The views are unparalleled, and the water is steaming hot. You'll find that these hidden hot springs in Idaho make for the perfect place to soak and relax on a cold winter day. Read on to learn more.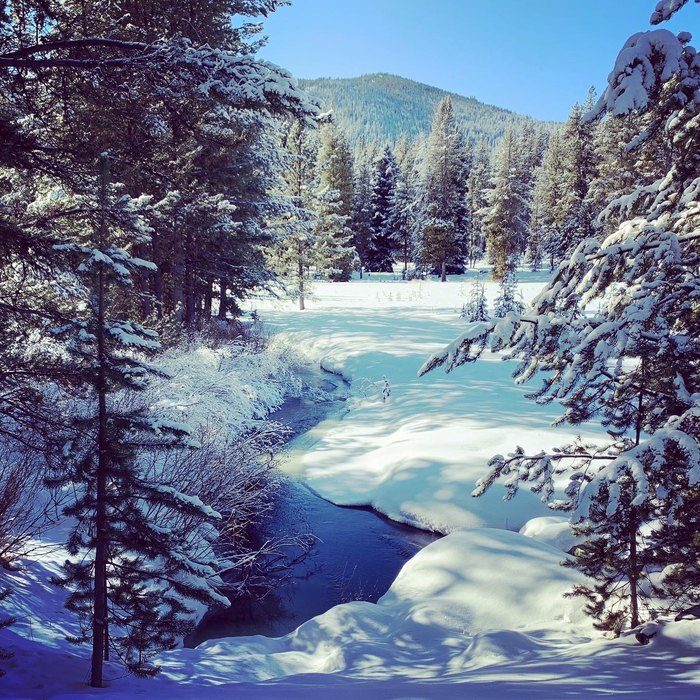 It goes without saying, there's nothing better than soaking in healing hot springs on a winter day in Idaho. Have you trekked to the Burgdorf Hot Springs in the winter before? If so, please share your experiences in the comments below.
For directions and more information, visit the official website for Burgdorf Hot Springs. If you're really craving an adventure to go along with your hot springs soak, you should check out Natural Hot Springs Trail In Idaho.
OnlyInYourState may earn compensation through affiliate links in this article.
Address: Burgdorf Hot Springs, 404 French Creek, McCall, ID 83638, USA
hot springs in Idaho
December 07, 2021
What's another amazing hot springs I should visit in Idaho?
If soaking in a naturally heated geothermal tub is your idea of true R&R, you'll absolutely want to check out Miracle Hot Springs. Miracle Hot Springs is a delightful hot spring resort in southern Idaho that boasts private pools for you to soak all by yourself. Miracle Hot Springs is one of two sister hot spring resorts in southern Idaho, the other being Banbury Hot Springs. Located in Buhl, this is one relaxation destination that you'll definitely want to be aware of. Miracle Hot Springs is a heavenly destination where visitors can forget about their worries and enjoy the therapeutic effects of geothermal water. The resort consists of four outdoor pools of varying temperature. Sign us up!
What's a beautiful place to visit during the winter in Idaho?
We have humble Sun Valley, Idaho, to thank for the relatively new concept of a "ski vacation." Sun Valley Resort opened in 1936, and, in addition to being America's oldest ski resort, it was also home to the country's first chairlift. In the 80+ years since, Sun Valley has become a beloved and popular wintertime destination in the U.S., earning numerous accolades from countless media outlets. Because in addition to offering an abundance of winter recreation, Sun Valley is also one of the most objectively beautiful places in the country — especially during the cold months. Under fresh powder, Sun Valley's endless robin's egg blue skies seem even more brillant, with the sun bouncing off the sparkly snow in the most dazzling of ways. Come and immerse yourself in the landscape of Sun Valley this winter, and prepare to be amazed.
What's the most unique hot springs in Idaho?
There are definitely a lot of hot springs to choose from here in Idaho, but one there's one that definitely stands apart from the rest: the one and only Lava Hot Springs. Lava Hot Springs is world-famous for their hot pools — after all, the town is named after them! People have been bathing in these relaxing waters for hundreds of years, and they were officially granted to the state for public use as far back as 1902. The coolest part? On top of it all, Lava Hot Springs is one of the few hot spring complexes that's open late at night. This means you can treat yourself to a restorative soak underneath the magic of the night sky!
OnlyInYourState may earn compensation through affiliate links in this article.
Address: Burgdorf Hot Springs, 404 French Creek, McCall, ID 83638, USA