Most Hawaii Locals Have Never Heard Of This Fascinating Naval Museum
The Hawaiian Islands are steeped in history, though there is perhaps no place more integral to United States' history than Pearl Harbor. While the U.S. Government did not obtain exclusive use of the area — and the right to maintain a repair station for ships — at Pearl Harbor until 1887, it has since become one of the country's most well-known historic landmarks. This, of course, is due to the Japanese attacks on Pearl Harbor December 7, 1941, the fateful event which was the immediate cause of America's entry into World War II.
Today, Pearl Harbor is one of two main bases for the U.S. Pacific Fleet, as well as a living piece of history, with several museums and memorials open to the public. And while most people have heard of the USS Arizona (which has unfortunately been closed for repairs until at least March 2019) and maybe even the USS Missouri (America's last remaining battleship), most people are unaware of the floating naval museum we want to share with you today.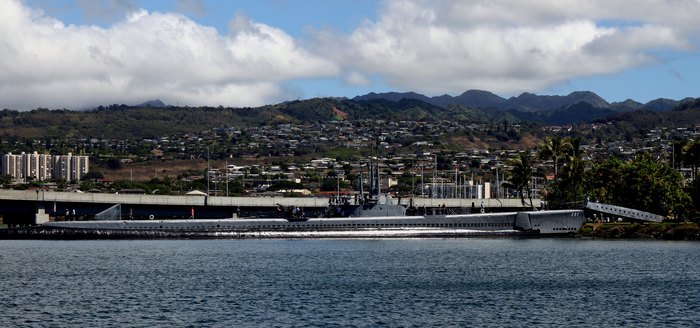 The USS Bowfin is located at 11 Arizona Memorial Dr, Honolulu, HI 96818, and is open daily from 7 a.m. to 5 p.m. For more information, visit their website.