The Flight Simulator At The Pearl Harbor Aviation Museum In Hawaii Will Take You On A Thrilling Adventure
Nearly 80 years after the Japanese attack on Pearl Harbor — a day that will live in infamy as one of the most tragic attacks on United States soil, and the event that launched our great country into World War II — the base itself is one of two main bases for the U.S. Pacific Fleet, as well as a living piece of history, with several museums and memorials open to the public. And if you happen to prefer aviation to naval history, you'll want to plan a visit to the Pearl Harbor Aviation Museum. Not only will you be able to immerse yourself in history, but the museum's flight simulator will take you on a high-flying adventure.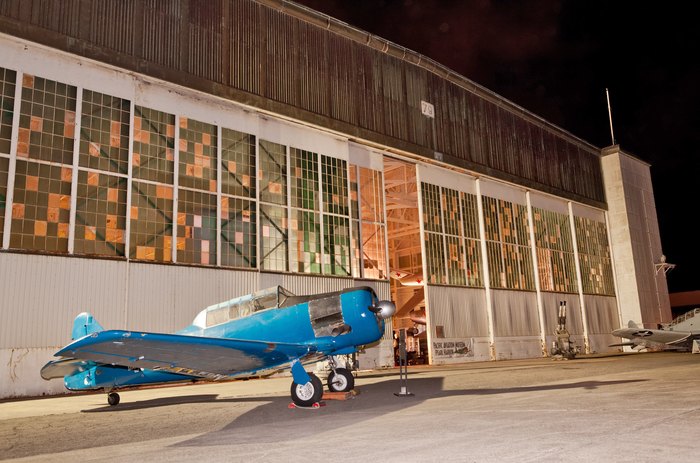 The Pearl Harbor Aviation Museum is open daily from 9 a.m. to 5 p.m. Adult tickets are $25 and Kama'aina and military members can gain access for $15. Children ages 4 through 12 cost $12 and Kama'aina and those associated with the military have $10 tickets. Children under three years of age are free. If you do not have base access, shuttles leave the Pearl Harbor Visitors Center for Ford Island every 15 minutes from 8 a.m. to 5 p.m. daily. For more information, or to purchase tickets, visit their website.
Address: 319 Lexington Blvd, Honolulu, HI 96818, USA