This Abandoned Airstrip Atoll Is One Of The Most Remote Places In All Of Hawaii
As the most isolated population center on earth, the Hawaiian Islands consist of eight major islands, several small islets and numerous atolls extending approximately 1,500 miles. The majority of these islands are uninhabited and unnamed, or nearly impossible to gain access to — like the private island of Ni'ihau, which is owned by the Robinson family or Kaho'olawe, which was used as a military training ground during WWII and is littered with bomb fragments — but there's one tiny atoll you might not know about that houses an abandoned airstrip and hundreds upon hundreds of seabirds.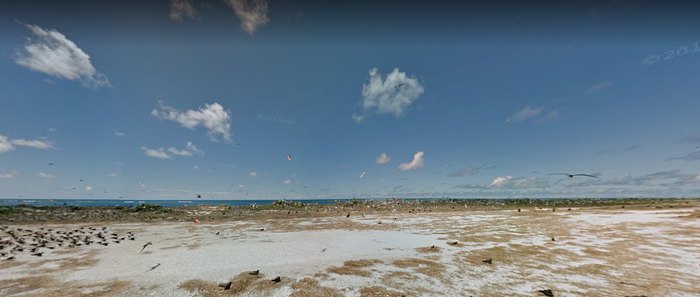 Have you ever heard about Tern Island or seen these images from Google Street View? Which of Hawaii's small, uninhabited islands is your favorite? Perhaps it's Manana Island, a small island nestled off the coast of Oahu's southwestern coast.