There's Something Incredibly Unique About This One Hotel In Hawaii
By day, the Hyatt Regency Maui Resort & Spa is a magical and luxurious vacation destination. By night, it is one of the best places to watch the stars glisten overhead in Hawaii – and maybe even the world. Located on Ka'anapali Beach, this Maui resort was named the best hotel in the world for stargazing by CNN Travel. And after looking at some of the incredible nighttime views captured from the hotel's roof, we'd have to agree.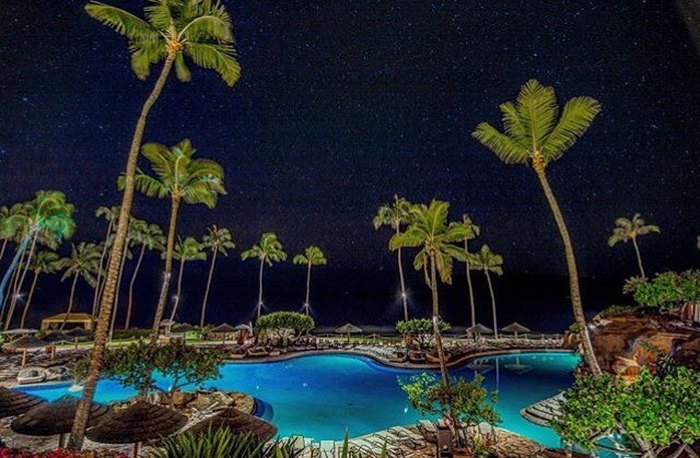 For more information about the Tour of the Stars, check out the Hyatt's website. If you're on Hawaii Island, be sure to head to the Mauna Kea Observatories for more incredible stargazing, and if you're left dreaming about Hawaii, check out these 14 jaw-dropping nighttime photos taken throughout the islands.