The Incredible Salt Cave In Hawaii That Completely Relaxes You
Hawaii has been regarded as the least stressed state in America for the last five years, with approximately 70 percent of residents saying they feel absolutely no stress or anxiety. Perhaps this is due to the fact that, in Hawaii, we have unfettered access to some of the world's greatest beaches, incredible weather, a high level of fitness, and some of the best spas around. And while life throughout the beautiful Hawaiian Islands is undoubtedly slower than elsewhere in the United States, we can all use a little relaxation every once in awhile. Instead of your typical morning cup of Kona coffee, deep tissue massage, or leisurely afternoon stroll, why not try out something new? Maybe halotherapy?
Halotherapy – also known as salt therapy – is used to alleviate symptoms of respiratory and skin conditions as well as provide a calming effect, and it has recently become popular across the United States. While Hawaii is usually ahead of the curve when it comes to wellness fads, there are only a few salt caves found across the Hawaiian Islands. The Ho'ola Spa, located in the Sheraton Kona Resort and Spa at Keauhou Bay, features the state's first salt room, and certainly worthy of a visit.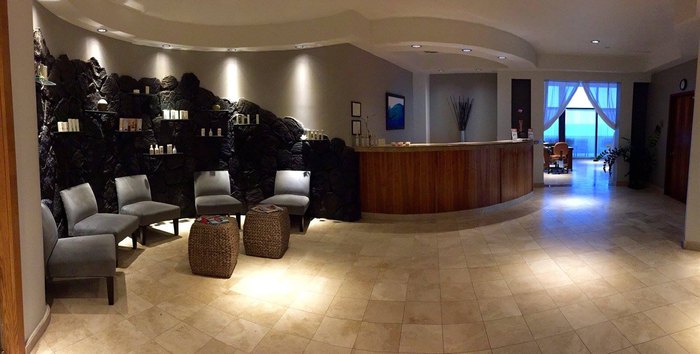 Your salt room relaxation session will cost approximately $45 for 30 minutes, though we think the best way to experience the benefits of halotherapy is to book another spa service (like a relaxing massage – and receive a complimentary sit in this serene spot. To book an appointment, visit the Ho'ola Spa website.
Have you ever tried halotherapy? Tell us about your experience in the comments.
OnlyInYourState may earn compensation through affiliate links in this article.