Hawaii's Haleakala Is Considered To Be One Of The Quietest Places On Earth
Covering approximately 33,000 acres of land on the island of Maui — just 27 square miles short of equaling the entire size of Oahu — Haleakala is easily one of the most iconic landscapes you'll find in Hawaii. The dormant volcano comprises 75 percent of Maui and is home to desert-like conditions, rainforests, and everything in between. While we've shared all about Haleakala in the past, we just discovered one of the mountain's unique secrets and can't wait to share it with you.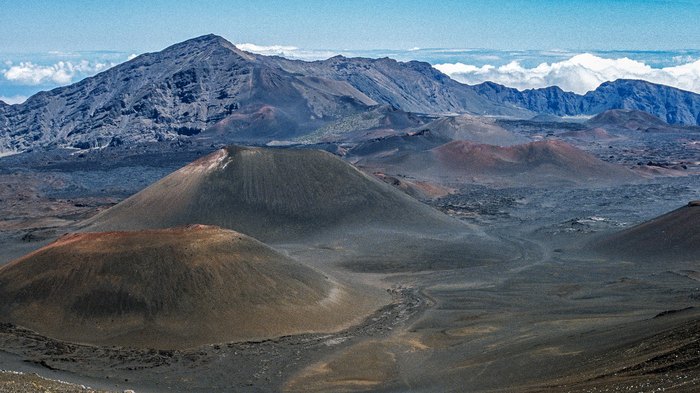 Have you ever been to the summit of Haleakala in Hawaii? Did you think it was the quietest place you've ever been to? While there is no doubt that the summit of Haleakala is impressive, the highway that leads to the top is memorable on its own.
OnlyInYourState may earn compensation through affiliate links in this article.
Address: 30000 Haleakala Hwy, Kula, HI 96790, USA
Mount Haleakala In Hawaii
March 01, 2022
What are some other beautiful places in Hawaii?
A bucket-list place for most, Hawaii's natural beauty truly is unparalleled. The Aloha State is the ultimate bucket list trip, offering some of the most spectacular natural wonders and sublime scenery. It's as much a place for avid outdoor enthusiasts and adventure seekers, as it is for nature enthusiasts and aesthetes. And the Nāpali Coast epitomizes the very best Hawaii has to offer. Spanning 17 miles along Kauai's North Shore, the Nāpali Coast is emerald-hued cliffs and lush forest jungles, gorgeous waterfalls, and endless turquoise waters. This is Mother Nature at its purest; a real-life Garden of Eden that seems almost too beautiful to believe!
What's the most scenic state park in Hawaii?
It's difficult to choose just one superlative state park in Hawaii, so we are going to defer to the experts. Named the Best Beach in America by Dr. Beach in 2021, Hāpuna Beach is the very definition of paradise. It's a 61.8-acre oasis with a gorgeous stretch of white shoreline and crystal-clear waters ideal for swimming, bodysurfing, snorkeling, and scuba diving. Hāpuna Beach State Park is also part of a sweeping sea change that's happening in Hawaii: in order to protect and preserve its pristine shores, the state has banned the sale of all SPF sunscreens containing oxybenzone and octinoxate, and smoking is prohibited on all Hawaii beaches. This is a beautiful and pristine paradise that's truly worth seeking out.
What are some must-visit sites in Hawaii?
There are many, many places that belong on your Hawaii bucket list, and some of the best include: Oahu, the beautiful beach featured in Jurassic Park!; Iolani Palace, the only palace on American soil; Hāpuna Beach State Park, a 61.8-acre landscaped park that's pure HI paradise; and Molokini Crater, is the state's only island marine sanctuary; one of just three volcanic calderas in the world; and the very best place to go snorkeling in Hawaii!