The Oldest General Store In Hawaii Has A Fascinating History
There is something incredibly comfortable and nostalgic about visiting an old country general store in a small town, and nowhere is that more true than the Hawaiian Islands. And though we love these charming general stores as much as the next person, there is one store that will always hold a special place in the hearts of all of those who have visited. Located in the tiny, remote Hawaiian community of Hana is Hasegawa General Store in Hawaii, thought to be the oldest general store in the state.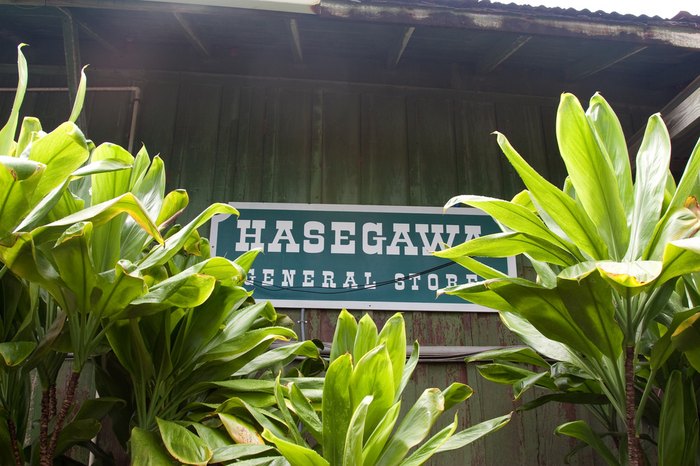 The general store is even the subject of a 1961 song by Paul Weston, aptly titled "Hasegawa General Store" with lyrics describing the little all-purpose shop; "As you walk through the doorway what a great surprise / There's a wonderful variety of merchandise / It's all spread out there before your eyes / At the Hasegawa General Store." Check out a popular rendition of the song below.

The Hasegawa General Store in Hawaii also sells various locally-made items, some of which you can only find at Hasegawa's. For an extensive list of these exclusive products, check out the Heavenly Hana website as well as the store's official website.  The iconic shop can be found at 5165 Hana Highway just past the turn-off to the Hana Ranch Restaurant on the left side of the road.  
Address: 5165 Hana Hwy, Hana, HI 96713, USA
OnlyInYourState may earn compensation through affiliate links in this article.
Hasagawa General Store In Hawaii
May 03, 2021
What other general stores can I visit in Hawaii?
You may be surprised to find out that Hawaii has several general stores around the state, most of which are found off the beaten path. If you happen to stumble upon one of these stores, do yourself a favor and go inside. They are usually filled with nostalgia along with interesting and convenient items for sale. The Pauko General Store in Waimea along Hawaii Island's northern coast is a hidden gem with all the convenience items you may be looking for. Along with souvenirs and grocery items, this general store also makes some healthy grab-and-go meals which is perfect if you're stopping along a road trip. If you want a historic trip back in time, stop at H.N. Greenwell General Store in Kona. As the oldest surviving store in Kona and housed in one of the oldest buildings in the state, it's on the National Register of Historic Places and has been turned into a living history museum.
What are some of the best things to do in Hana, Hawaii?
We've all heard of the drive along the Road to Hana, but what are some of the things we can do when we're in town? For starters, you can explore Wai'anapanapa State Park, a breathtaking place filled with a black sand beach, waterfalls, sea caves, freshwater pools, and even a blowhole. The Hana Lava Tube is also worthy of a visit and you are free to go inside its cave and have a look around. It's an extraordinary sight. 
Where are the best places to shop in Hawaii?
In a state with as much tourism as Hawaii, souvenir shops are abundant, of course. But if you're looking for a store that's a little less touristy, head to Hound & Quail in Honolulu's Chinatown. This one-of-a-kind shop sells vintage and antique home decor items along with curiosities. It's sure to be a fascinating place to spend some time browsing. If you like candy, then you'll love Kauai Sweet Shoppe where you can pick up some macadamia nut bonbons and Hawaiian sea salt caramels. Yum!
Address: 5165 Hana Hwy, Hana, HI 96713, USA
OnlyInYourState may earn compensation through affiliate links in this article.