The One Hikeable Lake In Hawaii That's Simply Breathtaking
Let's just get one thing out in the open here: there are very few lakes in Hawaii. It's obvious, isn't it? After all, the state is an archipelago of small islands, and while we do have some of the best beaches in the entire world, we lack many freshwater bodies of water. There is, however, one hikeable lake on the island of Oahu sure to take your breath away.
Correction, there is one small reservoir on the island of Oahu you can hike to.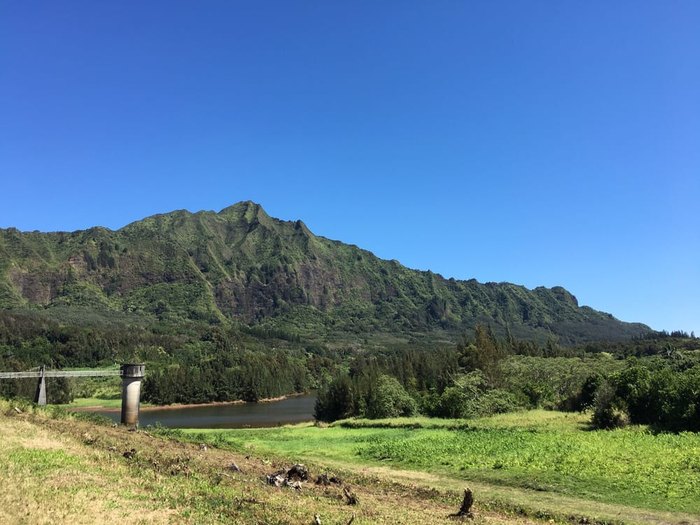 The trail is in a restricted watershed area, and hikers need to apply for a permit in order to make the trek legally, but trust us, it's totally worth the hassle to grab a permit in person at 2135 Makiki Heights Drive, or the $2.50 processing fee it costs to secure a permit online. Learn more about the stunning Lulumahu Falls here.
Important Note: I've read that visiting the reservoir is strictly off-limits, however, the hike that leads there can be done legally with a permit. I, myself, have walked along the banks of this reservoir many times while hiking to Lulumahu Falls, and have never seen anyone get in trouble, though I don't doubt that it happens. Please keep this in mind if you plan on visiting either the reservoir or the waterfall — and never hike without a permit!
For information about another hikeable lake in Hawaii, click here.