There's No Event More Festive Than Hawaii's Lahaina Banyan Tree Lighting Festival
Editor's Note: The information below reflects details from previous years' events. 2019 information will be included soon.

When you think of a traditional holiday season, the Hawaiian Islands are probably the last place to cross your mind. After all, you won't find freezing temperatures or snow here, unless you head to the summit of the Big Island's Mauna Kea, that is. And while celebrating Christmas without snow or cold weather may seem weird for some, but it's normal practice in Hawaii, and we certainly make up for a lack of snow with incredible Christmas displays, light parades, and celebrations sure to put even the most Grinch-like people into the holiday spirit. This event, in particular, is one of the best and you'll want to add it to your holiday calendar immediately.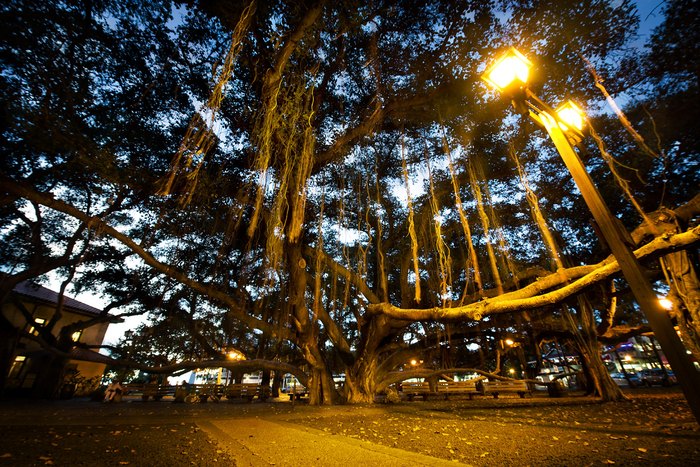 The 22nd Annual event will be on December 7, 2019, and the iconic tree will stay lit through January 1, 2020. Talk about a magical way to celebrate the holiday season! 
Address: L?hain? Banyan Court, United States, 671 Front St, Lahaina, HI 96761, USA
OnlyInYourState may earn compensation through affiliate links in this article.