10 'Hole In The Wall' Restaurants In Hawaii That Will Blow Your Taste Buds Away
We all know you should never judge a book by its cover, but the same rule applies when it comes to judging a restaurant's food by simply looking at the building's appearance. Whether an eatery features cramped seating, a hard-to-find location, cheap food, a dated storefront, or prefers to serve their food out of a truck, these 10 hole-in-the-wall restaurants in Hawaii are well-known for their incredible food – and perhaps less than luxurious settings. If these 10 eateries aren't enough, check out the additional list we wrote.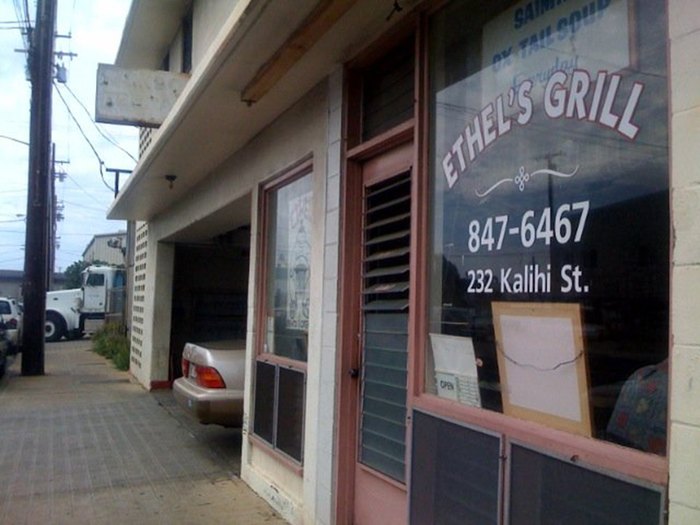 What are your favorite hole-in-the-wall restaurants in Hawaii? Please share in the comments on our Only In Hawaii Facebook page.
Address: 232 Kalihi St, Honolulu, HI 96819, USA
Address: 843 Waine'e St, Lahaina, HI 96761, USA
Address: 75-5660 Kopiko St, Kailua-Kona, HI 96740, USA
Address: 5482 Koloa Rd, Koloa, HI 96756, USA
Address: 3600 Lower Honoapiilani Rd, Lahaina, HI 96761, USA
Address: 83-5409 Mamalahoa Hwy, Captain Cook, HI 96704, USA
Address: 747 Kapahulu Ave, Honolulu, HI 96816, USA
Address: 76-6246 Ali'i Dr, Kailua-Kona, HI 96740, USA
Address: 2511 S Kihei Rd, Kihei, HI 96753, USA
Address: 1256 N King St, Honolulu, HI 96817, USA
Address: 4-971 Kuhio Hwy, Kapa?a, HI 96746, USA
Hole In The Wall Restaurants In Hawaii
March 29, 2021
What are the most popular foods in Hawaii?
Several dishes make the Hawaiian food scene what it is and they are the items visitors love ordering when they come to the islands. Manapuai, a handheld bun filled with sweet pork, is a tasty takeaway-style snack, available at most Chinese restaurants here in Hawaii. Poke, a raw fish salad featuring cubed marinated ahi, is so popular you can find it now throughout the U.S. just like shave ice. Speaking of shave ice, there's simply nothing better than ice mixed with fruity syrup to cool off on a hot and humid day. Another Hawaiian specialty, Spam musubi, is a perfect combination of spam and sushi and can be found just about everywhere you go in the state. And if you've ever wondered how Spam became so popular in Hawaii, you can click here to read all about it!
Where can I find the best local food in Hawaii?
One of the best places you can find poke in Hawaii is on Honolulu at Kahiau Poke & Provisions. This eatery also sells beef jerky and is popular with the locals, so you know it's good! If you enjoy shave ice, there's a place in Hanalei called Wishing Well Shave Ice that makes its own syrups out of fresh, locally sourced fruit. Any of the four locations of Musubi Cafe Iyasume is where you'll find some of the tastiest musubi around. Here you can choose from the classic spam or go for a more exotic combination like egg, cucumber, and spam or shrimp, avocado, and spam. Delicious!
Where are the most unique restaurants in Hawaii?
Located in downtown Honolulu is the Floating Pagoda restaurant complete with panoramic views of the koi pond that surrounds it. The lush landscape can be explored with a series of pathways, but the scenery isn't the only reason why people flock to this eatery. It's also known for its delicious buffet. Another unique locale is Rays on the Bay located in the Sheraton Resort in Kona where you can watch manta rays swimming around as you dine on fresh island-caught seafood.
Address: 232 Kalihi St, Honolulu, HI 96819, USA
Address: 843 Waine'e St, Lahaina, HI 96761, USA
Address: 75-5660 Kopiko St, Kailua-Kona, HI 96740, USA
Address: 5482 Koloa Rd, Koloa, HI 96756, USA
Address: 3600 Lower Honoapiilani Rd, Lahaina, HI 96761, USA
Address: 83-5409 Mamalahoa Hwy, Captain Cook, HI 96704, USA
Address: 747 Kapahulu Ave, Honolulu, HI 96816, USA
Address: 76-6246 Ali'i Dr, Kailua-Kona, HI 96740, USA
Address: 2511 S Kihei Rd, Kihei, HI 96753, USA
Address: 1256 N King St, Honolulu, HI 96817, USA
Address: 4-971 Kuhio Hwy, Kapa?a, HI 96746, USA