These 11 Hauntings In Hawaii Will Send Chills Down Your Spine
From a high school haunted by a crying girl to roads, hotels, and buildings with some supernatural residents, Hawaii is home to various ghosts that have decided to make the island their permanent home in the afterlife. Some are the ghosts of ancient Hawaiian warriors, while others are plantation workers or Hawaiian deities in their ghostly form. In particular, these eleven places throughout the islands are known for their haunted histories, paranormal activity, and some pretty scared witnesses. Read on to learn all about some of the craziest hauntings in Hawaii.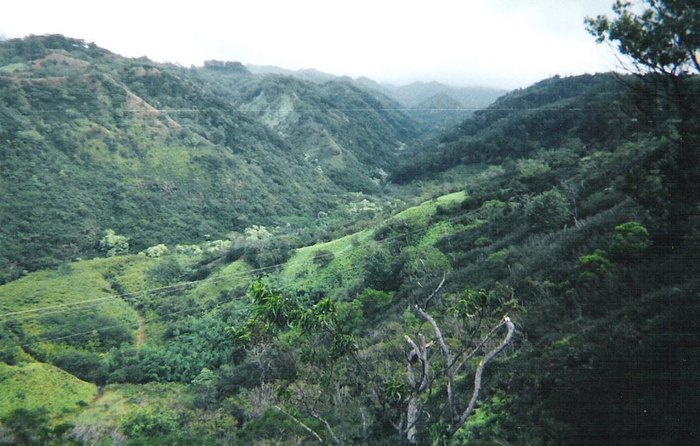 Do you know of any other hauntings in Hawaii? Have you experienced any ghostly activity? Share your ghost stories with us in the comments then click here to read about some of Hawaii's most fascinating urban legends.
OnlyInYourState may earn compensation through affiliate links in this article.
Hauntings In Hawaii
August 24, 2020
Are there any haunted roads in Hawaii?
Yes! There are several haunted roads found throughout the Hawaiian Islands, but not everyone knows that Oahu's main highway is also one of the most haunted places in the state. During construction on the H-1 highway, workers claimed to see the ghosts of ancient Hawaiian warriors. While digging through the mountain, bones of ancient Hawaiians were found. It took seven years to build the freeway because they couldn't find people to work.
What are the most popular ghost stories in Hawaii?
From haunted hotels and roads where you may encounter the paranormal, there are countless ghosts who have decided to make the islands their permanent residence in their afterlife. And while all of these ghost stories are chilling, perhaps the most terrifying tale is that of Oahu's Kaimuki House. The creature said to haunt the home is a Kasha, a man-eating ghost from Japanese folklore, and the stories surrounding its haunting of the Kaimuki house have been extensively documented.
What is the scariest haunted attraction in Hawaii?
The scariest haunted attraction in the Aloha State is Hawaii's Plantation Village. Not only does this outdoor history museum transform into a terrifying Halloween attraction each October, but rumor has it that the village is legitimately haunted as well. The village tells the story of the island's sugar cane workers and life on the plantation circa 1850 to 1950, as well as the history of immigration to Hawaii, but it is also haunted. The village is so haunted, it has been featured on Syfy, The Travel Channel, and Buzzfeed. Click here to learn more about this Hawaii haunt.
OnlyInYourState may earn compensation through affiliate links in this article.