This Epic Sunrise Spot In Hawaii Is So Popular You'll Need A Reservation
Just 27 square miles short of equaling the entire size of Oahu, Mount Haleakala is a gentle giant — a dormant volcano that has inspired those who make the journey to its summit for centuries. Haleakala rises more than 10,000 feet above sea level, comprises 75 percent of Maui Island, and is home to desert-like conditions, rainforests, and everything in between. The name Haleakala directly translates to "house of the sun" in Hawaiian. A fitting name, considering the sunrises and sunsets from the summit are second to none.
Oh, and one more thing: the summit is such a popular spot to watch the sunrise that you'll actually need to make a reservation to visit.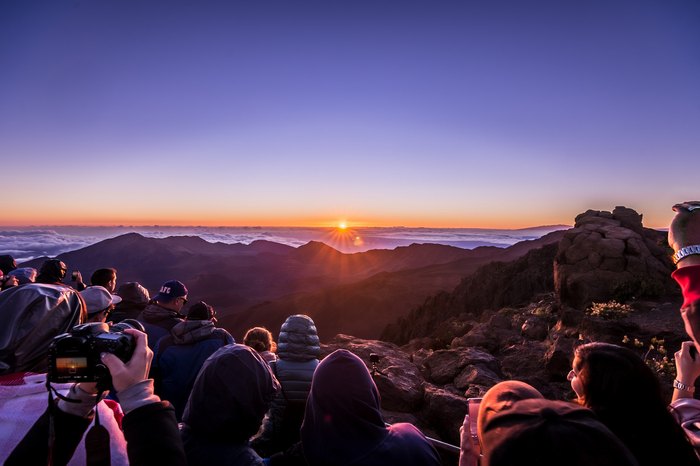 It will cost you $20 per vehicle to enter the park in addition to the sunrise reservation fee, and is valid for three days — we suggest making a day out of the trip. Head up for sunrise, do some hiking (we suggest Sliding Sands), pack meals in a cooler or your backpack, and stay to watch the sun slip into the horizon and the stars twinkle above the summit. You can even stay at one of the few Haleakala Wilderness Cabins if you'd like — though they do book up pretty quickly.