Here Are The 16 Most Beautiful Gardens You'll Ever See In Hawaii
With a climate unlike the rest of the United States, Hawaii is home to some of the country's most unique gardens. These gardens in Hawaii feature thousands of species of tropical plants, and flora indigenous to the islands. While in reality, there are far too many gorgeous gardens in Hawaii to feature, these sixteen botanical gardens are among the state's best.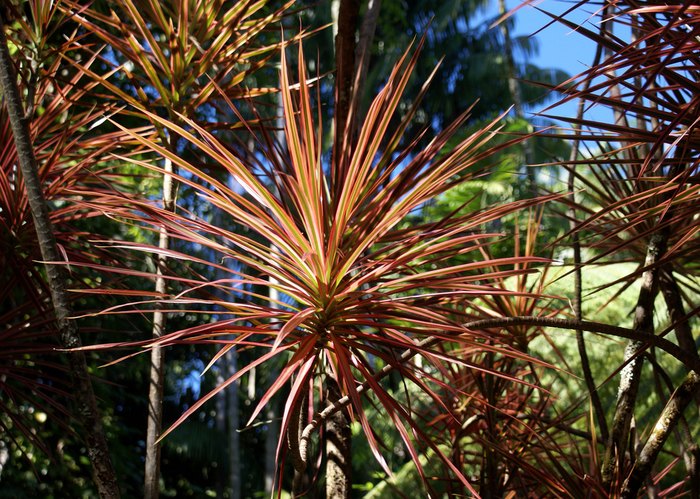 Which of these breathtaking botanical gardens is your favorite? Is there another Hawaii garden you love to visit? Share your experiences and photographs in the comments, then click here to discover what we consider to be one of the most unique gardens in Hawaii: the Koko Crater Botanical Garden which is home to some captivating cacti.
OnlyInYourState may earn compensation through affiliate links in this article.
Hawaii Gardens
October 12, 2020
What flora is native to Hawaii? 
The Hawaiian islands are home to some of the world's most unique plants, and it is actually estimated that there are approximately 1,400 vascular plant taxa — including species, subspecies, and varieties — of flora native to the state of Hawaii including the yellow hibiscus, the state flower. Nearly 90 percent of these plants are found nowhere else in the world.
What is the most unique botanical garden in all of Hawaii?
While Hawaii is home to countless one-of-a-kind botanical gardens, one of the most unique has to be Moanalua Gardens. This garden is home to a famous monkeypod tree. This century-old tree covers more than an acre of land and has been used as the advertising logo of Japanese electronics corporation Hitachi since 1975. It is one of the most widely recognized corporate icons in Asia, as demonstrated by the busloads of Japanese tourists who visit the iconic tree every single day. And while the exact terms of the contract have not been disclosed, rumor has it that the current contract is similar to a previous ten-year pact in which Hitachi paid approximately $400,000 a year to use the monkeypod tree in its advertisements!
Does Hawaii have any tree tunnels?
Yup! Every single inch of the Aloha State is worth exploring, for it is when you take the road less traveled that you will find the most incredible landscapes. Skip the coastal drives, mountain roads, and popular hikes for once and instead, and instead check out these six incredible spots covered by a canopy of trees. From eucalyptus trees planted along a remote road on Kauai to a bamboo forest found on a breathtaking Maui hike, you're sure to find serenity under these six canopies of trees.
OnlyInYourState may earn compensation through affiliate links in this article.