These 10 Bugs Found In Hawaii Will Send Shivers Down Your Spine
Did you know there are around 174 different varieties of Hawaiian insects? It goes without saying that there are some strange bugs in Hawaii – as a chain of islands, we've got some pretty unique wildlife in Hawaii. These Hawaiian insects lurk in forests, jungles, gardens, and even in your own home. Most of the Hawaii bugs (even the big big bugs in Hawaii) are harmless, but other can be nightmare-inducing, especially if you have entomophobia (the fear of insects). Do any of these bugs in Hawaii send shivers down your spine?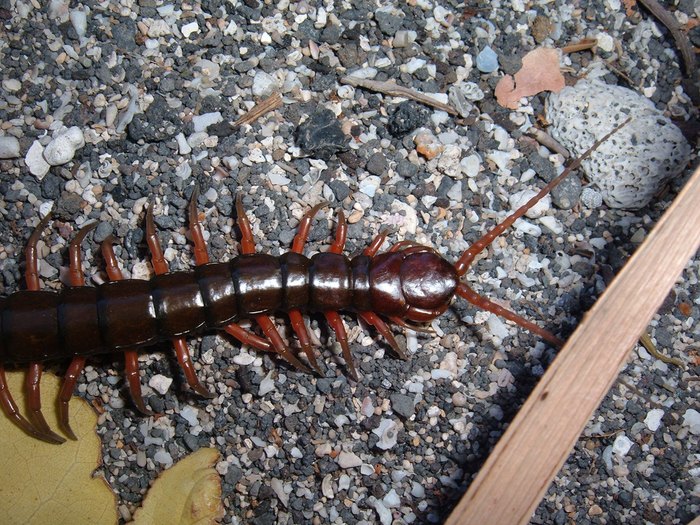 Am I the only one who feels as though I have bugs crawling on my skin now? And these are just a few of the most terrifying things in Hawaii! Yikes!
Let us know if you would add any wild bugs in Hawaii to this list.
OnlyInYourState may earn compensation through affiliate links in this article. As an Amazon Associate, we earn from qualifying purchases.
More to Explore
big bugs in hawaii
Should I be nervous about bugs in Hawaii?
You need not worry too much about bugs while in Hawaii. Lots of people are nervous about seeing bugs, and that's understandable. Bugs are often quite strange looking or even bite. You will see some bugs in Hawaii, but most are uninterested in you. And Hawaiian residents are tough.
As a tourist, you will probably not be in a situation where you come into contact with something dangerous like a black widow. (They tend to hide in dark corners and only bite some unlucky person cleaning its dark corner hiding spot.) So, if you do see a weird bug we suggest stopping and appreciating it. (From a respectful distance, of course.)
What are the most common bugs in Hawaii?
The most common bugs in Hawaii are ants. These are considered pests and homeowners do have to deal with them often. It seems over 40 species have been introduced to the islands. Reportedly, none are native to the island! 
Ants can carry 20 times their own body weight, which is a cool tidbit you can share when you see a line of them on the sidewalk. Bugs are just a fact of life in the Aloha State and part of the price we pay for living in paradise.
Are there any important bugs in Hawaii? 
The importance of bugs might seem only philosophical, but most bugs are certainly important to their ecosystems. 
Everyone can agree that ladybugs, also called ladybeetles or ladybirds, are important for farms and gardens. These eat harmful pests, like aphids.  
Parasitic wasps seem kind of scary, and they do sting, but they have been used to control pests in gardens and large-scale farms. We are happy to have them around.
Trichogramma wasps are also scary sounding but are used to keep pests in our gardens and farms under control.
Spiders, although pretty freaky to most of us, serve important functions in the environment. Most insects do. I doubt any person wishes to think of the possible benefits mosquitos bring, but they are a food source for some animals. (They are still one insect I'd rather never see…) 
Related Articles