Santa Claus Turns Into A Winter Wonderland Each Year In Georgia
Did you know there was a small town in Georgia named Santa Claus? Hard to believe, but it's true. This small town, with an even smaller population, may just be the most festive place in the state come Christmastime. Take a look at this charming little town, and why people will drive from hundreds of miles away, just to drop a letter in their bright red mailbox. Who can blame them? It's the best winter town in Georgia, and this tiny town has truly proven how incredible small, joyful spaces can be.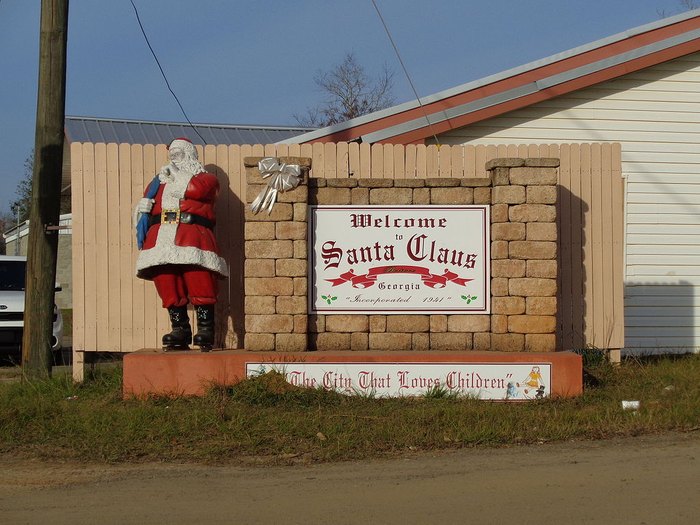 I don't know about you, but driving through Santa Claus, Georgia sounds like the perfect holiday adventure. Do you want to visit this tiny city? Click on the map below for some solid GPS directions.
If you're feeling like you are in the holiday spirit now thanks to the best winter town in Georgia, then you may just love 11 Winter Festivals In Georgia That Are Simply Unforgettable.
Address: Santa Claus, GA 30436, USA
Best Winter Town In Georgia
October 19, 2019
What other places are the most festive towns in Georgia?
Georgia, though a southern and fairly warm state, still knows how to celebrate the chillier holiday months with gusto. Whether you're visiting Santa Claus, as mentioned above, or making your way to the Spanish moss strewn Savannah, there's all sorts of fun Christmas towns scattered throughout the state. For some of the most festive towns in Georgia, we'd recommend not only Helen and Dahlonega, but also Pine Mountain, fun-loving Gainesville and Austell.
What are the best things to do for Christmas in Georgia?
Christmas in Georgia is both unique and highly enjoyable. Since you won't be worrying about snow and ice, you can indulge in the fun at the Holiday in the Park, hosted by Six Flags, without too many layers. Callaway Gardens Fantasy in Lights is always a good call, especially since it boasts a 45 minute drive that can be all sorts of cozy throughout the season. The Tybee Island Floating Christmas Parade makes for all sorts of quirky fun, and the Garden Lights at the Atlanta Botanical Garden is a truly unique experience.
hat kinds of activities can I do in winter in Georgia?
Winter in Georgia doesn't have to be just walks through museums and bundling up against the late winter chill. Go hiking on Blood Mountain, or perhaps head to Cloudland Canyon to indulge in a frozen waterfall view. The The Chick-fil-a Peach Bowl is a winter Georgia tradition, so buy your tickets early and watch the teams duke it out, Georgia-style! Springer Mountain has beautiful, snowy views, and an afternoon at the Atlanta Botanical Gardens boasts not only an indulgent view of holiday lights, but the promise of a warm afternoon.
Address: Santa Claus, GA 30436, USA