These 10 Iconic Foods In Georgia Will Have Your Mouth Watering
This is a warning: if you read this list of the most iconic foods in Georgia, you'll be left with a severe craving for at least one (probably more) of the items mentioned. With that being said, we'll carry on now. There's a wide variety of food on the cultural palate of the Peach State. Georgia cuisine ranges so broadly that it can actually be hard to pinpoint just what foods make the cut for being the most well-known. However, there are a few dishes that really stand out as being truly symbolic in Georgia. These are the foods that undoubtedly remind you of the Peach State, whether you've lived here all your life or have moved elsewhere. Here's a list we've come up with that is sure to have your mouth watering: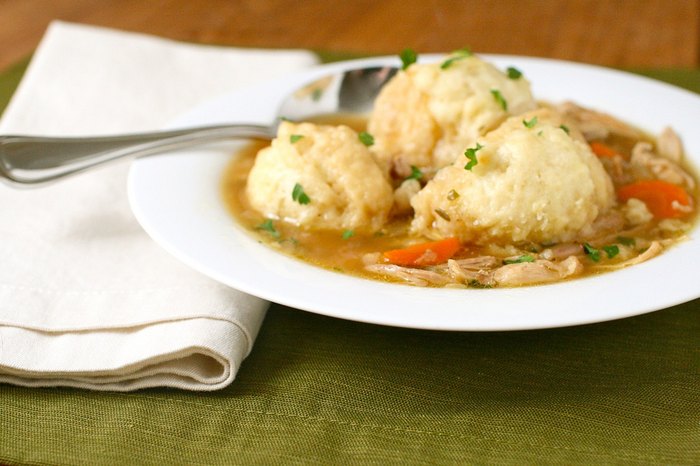 After reading all that, we're certainly ready to eat! Many of these foods are iconic in Georgia because there's such an incredible abundance of the crops here. We're such an agricultural state and so lucky to be able to get so many dishes fresh from the farm (or boat!).
What's your favorite food in Georgia? Share your thoughts in the comments!
OnlyInYourState may earn compensation through affiliate links in this article.
More to Explore
Fun Facts About Georgia
What are some more iconic foods in Georgia?
Southern cuisine is delicious cuisine if you ask us (okay, we may be a little bit biased). There are plenty of amazing foods in Georgia. Looking for main courses? We've got plenty: fried chicken, biscuits and gravy, shrimp and grits. Or are you a fan of sides? Collards and cornbread sound pretty great. And of course, don't forget our desserts: peach pie and pecan pie are equally as delicious!
What are some fun facts about Georgia?
Did you know all the major lakes in the Peach State are man-made? Or that the phrase "don't let the bed bugs bite" originated in Georgia because colonists would pad their mattresses with Spanish moss? There are plenty of interesting facts about Georgia that you may or may not have learned about in history class!
What are some things that make people from Georgia unique?
All the Southern stereotypes like friendly people, casual conversation, and lovely smiles are all here for a reason. There are so many great things about being from Georgia: we love our sweet tea and sports teams!
Related Articles