5 Incredible Florida Day Trips You Can Take By Train
Florida has plenty of incredible day trip destinations all over the state. Whether you want to visit the ocean, explore charming small cities, or get out into the lovely rural areas, there's something for everyone. Don't get us wrong, we love road trips, but there's just something special about taking a train. It feels adventurous, and dare we say, a little glamorous. It's pretty nice not to worry about sitting in traffic or braving Florida's highways, too. For all you train enthusiasts out there, we put together a list of a few train rides in Florida that you can take and a couple of train rides that are just for fun: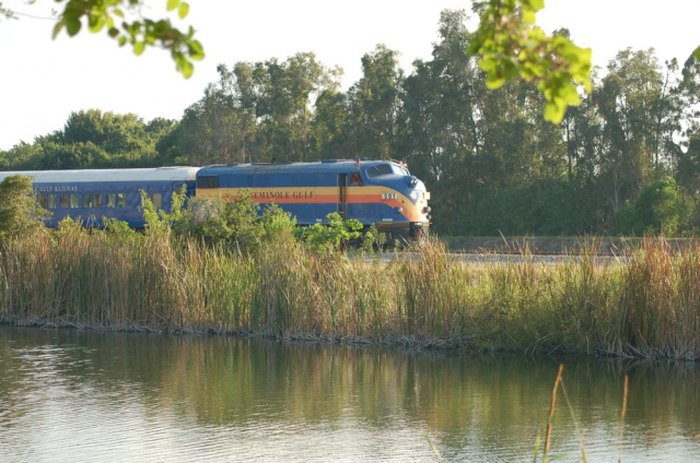 Do you enjoy train travel? This is one great way to enjoy a day in Florida. With so many different options for train enthusiasts, it will be hard to just choose one! We recommend spacing them out throughout the year so you can continue your exploration of these fun train adventures.
Have you taken any of these train rides in Florida? Do you have a favorite Florida train trip that we might have missed? Let us know in the comments below!
If you're looking for other great options to get out and explore the state, check out These 13 Florida Day Trips Will Definitely Make Your Day.
OnlyInYourState may earn compensation through affiliate links in this article.
Florida Train Day Trips
March 11, 2021
How many trains are there in Florida?
There are three train routes in Florida and 18 stations, so there are quite a few trains around the state. That means plenty of places to explore via the classic railroad. Traveling by train is such a fun and unique experience, and there are plenty of wonderful ways to enjoy it in Florida. With 14 different passenger railroad carriers, there's something for everyone to enjoy!
When did the railroad come to Florida?
Florida has had a railroad for 160 years. The railroads were built in Florida in the 1860s, with the very first line running from Fernandina Beach to Cedar Key. After the Civil War, the railroad lines expanded. They expanded into Henry Flagler's Florida East Coast Railroad and grew from there. There is a long and rich history of railroads in this amazing southern state.