These 10 Restaurants In Florida Have Some Of The Best Seafood Imaginable
There's nothing Floridians love more than sun, sand, surf and seafood. If they didn't, they probably wouldn't choose to live here. Almost all of it is pretty good, but some places really stand out. These are 10 of the best seafood restaurants in Florida, and you'll want to try them all.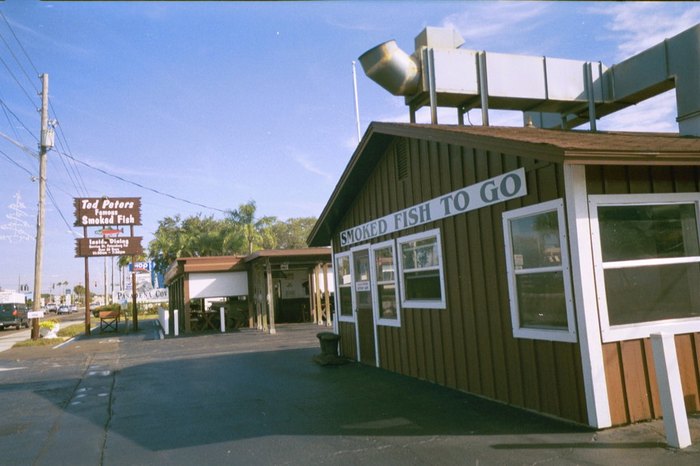 There are definitely a few here we could add to our Ultimate Florida Restaurant Bucket List. What's your favorite spot for seafood in Florida? Share your thoughts with us in the comments below!
Know another local business in Florida we should feature? Nominate your favorites in our online form here!
OnlyInYourState may earn compensation through affiliate links in this article.
Address: 1350 Pasadena Ave S, St. Petersburg, FL 33707, USA
Address: 629 Duval St, Key West, FL 33040, USA
Address: 103 US-1, Jupiter, FL 33477, USA
Address: 6641 Midnight Pass Rd, Sarasota, FL 34242, USA
Address: 2460 N Federal Hwy, Lighthouse Point, FL 33064, USA
Address: 3741 Tamiami Trail N, Naples, FL 34103, USA
Address: Ocean St, Atlantic Beach, FL, USA
Address: 427 Racetrack Rd NW, Fort Walton Beach, FL 32547, USA
Address: 111 W Granada Blvd, Ormond Beach, FL 32174, USA
Address: 2123 N Ocean Shore Blvd, Flagler Beach, FL 32136, USA
best seafood restaurants in Florida
April 29, 2020
What kind of seafood is Florida known for?
It's no surprise that seafood in Florida is top-notch, but did you know that The Sunshine State is one of the top 12 U.S states for fresh seafood production? Florida also produces 84% of America's grouper, stone crab, pink shrimp, and more! When you dig into your next seafood meal, rest assured that it's some of the most delicious and fresh products available.
What are the best places to get seafood in Florida?
There really is no shortage of amazing places to get seafood in Florida. In addition to the places mentioned above, Star Fish Company Market and Restaurant is a scrumptious fish shack in Florida that shouldn't be missed. This hidden gem, located in Cortez, is full of fresh eats and peaceful views. You'll love relaxing on their scenic deck and looking over the shimmering water. To learn more about this tasty destination, read our feature article here.
What are the best waterfront restaurants in Florida?
Want dinner and a view? There are so many wonderful waterfront restaurants in Florida that will blow you away. If you're looking for a secluded dining destination, visit Capt. Hiram's Resort in Sebastian. Eating here feels like a mini vacation. For more lovely sights, visit Casablanca Cafe in Fort Lauderdale. Here, you can enjoy relaxing views and scrumptious Mediterranean-inspired fare. Sip on a glass of wine and soak up the romantic atmosphere. You'll love every second of it.