Here Is The Most Remote, Isolated Spot In Florida And It's Positively Breathtaking
Have you ever wondered what it would be like to get lost on a deserted island? This state park can fulfill your fantasy and desire for a little peace and quiet without any of the dangers of being lost at sea.
Florida is well-known for its miles and miles of beautiful coastline, and even a few special islands. At Cayo Costa State Park, guests can truly get away from it all and explore the wild side of Florida. This unspoiled barrier island is located north of Captiva Island and is only reachable by charter boat or ferry. Guests can spend anywhere from a couple hours to several days here, either camping in tents or in the rustic cabins. We do mean rustic — there's no electricity or bathrooms in the cabins, so come prepared for a real adventure. Bring your own food, flashlights, toiletries, and other camping necessities (there is a shared bathroom, but not in the cabins).
It may sound tough to some, but the lack of amenities and cost of reaching the island is what keeps it relatively empty. You'll feel like you have a beautiful deserted island all to yourself, which is really worth it in the end. In the summer, the heat and bugs can be relentless, so fall or winter might be a better time to check it out. You'll have plenty of opportunities for grilling, relaxing, and finding seashells, probably without ever encountering another soul.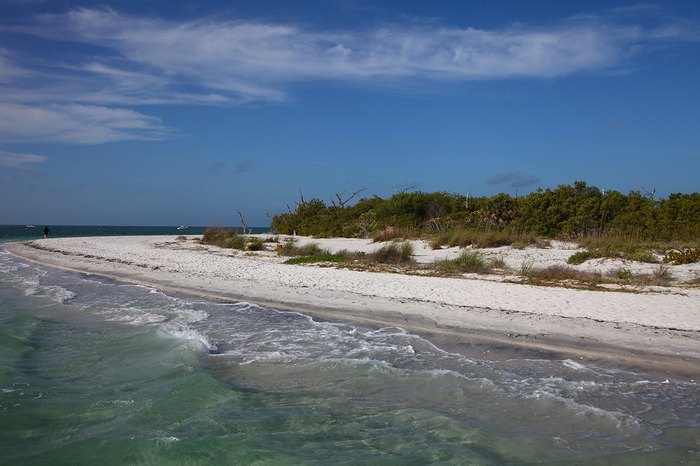 Does this sound like your kind of vacation? Learn more about Cayo Costa State Park here.
OnlyInYourState may earn compensation through affiliate links in this article.