Enjoy Decadent Pizza In A Funky Setting At Old Greg's Pizza In Florida
You know that a pizza place is something special when it has built its notoriety pretty much by word of mouth – and delicious food to back it up. In Miami, Florida, Old Greg's Pizza is exactly that place. This traditional meets modern pizza spot has garnered a huge cult-like following from anyone who sinks their teeth into the pillowed, charred crust and the curled pepperoni pieces. Blink and you might miss it, but this funky pizza place is worth seeking out.
If you want more Florida restaurants, make sure to click here and sign up for our weekly dining newsletter. Every Thursday, a new eatery to try in the Sunshine State will be delivered straight to your email. Yum!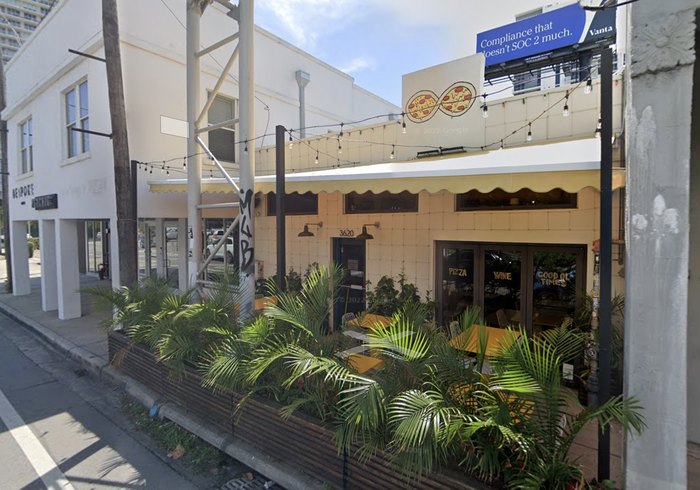 Have you ever been to Old Greg's Pizza in Florida before? Share with us your experience in the comments section! Or if you're looking for more information about this Miami pizza place, including current hours of operation and a full menu – visit the Old Greg's Pizza Facebook Page.
Meanwhile, if you're in the area already and want to continue the fun, head over to the oldest bar in Miami, Mac's Club Duece. Because what goes better with pizza than a cold beer?
Address: Old Greg's Pizza, 3620 NE 2nd Ave, Miami, FL 33137, USA