8 Lazy Rivers In Florida That Are Perfect For Tubing On A Summer's Day
It's no secret that Florida summers can be unbearably hot. When the temps get hot, Floridians begin a season-long conquest for fun ways to get out of the house without melting into a puddle. Sure, swimming pools and water parks are fun, but nothing beats the beauty of the many natural lazy rivers in Florida. Ready to check out some of the best options for tubing in Florida? Then read on:
Because we have readers from other states, we want to give a warning that, yes, there are alligators living in every one of these places. They usually prefer to stay clear of these busy areas. Nonetheless, it's always wise to stay alert and aware of your surroundings when exploring pretty much anywhere in Florida.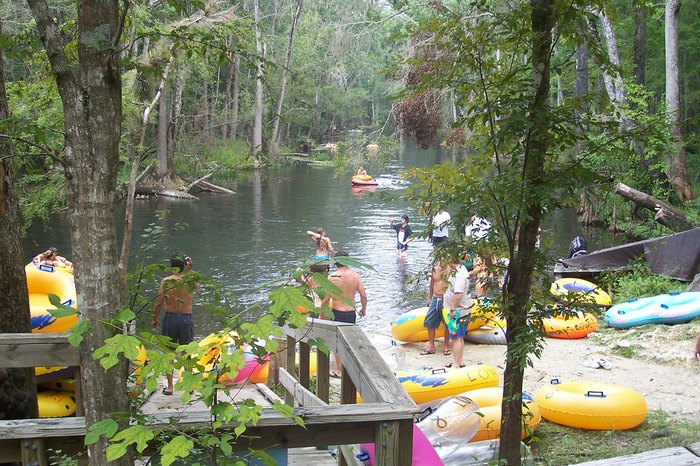 Tip: For longer trips, bring a floating cooler and rope to tie your floats together so you don't get separated.
Have you gone tubing in Florida at any of these parks? If so, which ones were your favorites? Would you agree that they are among the best places to go river tubing in Florida? What's your favorite place to spend a hot summer day in the Sunshine State?
We'd love to read about your experience in the comments section below!
If you're still in the mood for more Sunshine State adventures, take a look at this video:
OnlyInYourState may earn compensation through affiliate links in this article.
More Florida Adventures
June 20, 2019
What are the prettiest rivers in Florida?
The Peace River in the town of Peace River is a gently-flowing river that extends 106 miles.
The Ichetucknee River is located within the Ichnetucknee Springs State Park and is 6 miles long.
The Rainbow River located within Rainbow Springs State Park offers a slow, relaxing, two-hour journey downstream.
Read on to learn about the many other beautiful rivers in Florida.
What are the best water activities in Florida?
Snorkeling and swimming are popular activities at Dry Tortugas National Park.
Searching for scallops is one of the most fun things to do in Homosassa Bay, located in southwestern Citrus County.
Parasailing, swimming, and searching for seashells and sand dollars are among the popular activities in Siesta Key, located adjacent to Sarasota.
Read on to learn about some of the many other exciting water activities in Florida.
Where can we find scenic drives in Florida?
The Florida Keys Scenic Highway extends 100 miles and is recognized as one of the most beautiful drives in the country.
The A1A Scenic & Historic Coastal Byway sits on a barrier island between the ocean and the Intracoastal Waterway.
The Tamiami Trail is 70 miles along US 41 from Sarasota to the Hillsborough County line.
Read on to learn about some of the many other wonderful scenic drives in Florida.