An 8 Foot Long Terrifying King Cobra Is On The Loose In Florida – OMG
The snake escaped near the 4800 block of North Apopka Vineland Road in Orlando, not far from an elementary school. A bite from the snake is said to be capable of killing an elephant.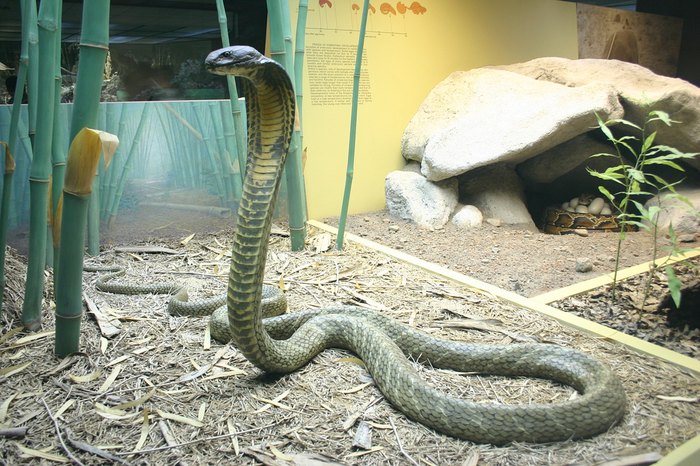 The cobra has been missing since Tuesday, when the licensed owner's enclosure was damaged by frequent storms and flooding in the area. Trained handlers working for the snake's owner and the Florida Fish and Wildlife Conservation Commission are searching for the cobra, but they warn that if anyone else should find it first they should not attempt to capture the animal. Instead, they ask that any sightings are reported to the FWC's Wildlife Alert Hotline at 888-404-FWCC (888-404-3922). The eight-foot-long, green and white king cobra is certainly dangerous, but king cobras are typically shy unless cornered. So it's unlikely that an attack will occur, as long as people stay vigilant.
Understandably some people in the area are more than a little concerned. How would you feel if this happened in your neighborhood? Please leave your comments below.