What This Drone Footage Captured At This Abandoned Florida Mansion Is Truly Grim
Howey-in-the-Hills is a small town in Central Florida. It was the location of the building of the first citrus juice plant in the state of Florida in 1921. The town got its unique name from the man who built the plant and founded the town, William John Howey.
Howey was one of the most successful citrus developers in Florida's history, buying up acres of land, planting orange groves on them, and then reselling them to investors.
His beautiful Mediterranean Revival mansion was built in 1925. Then called Howey House, it was the crown jewel of the town for many years, piquing curiosity in everyone who passed by. Even Howey was not immune to the effects of the Great Depression, and he turned to politics for the remainder of his life. Howey died in 1938, and his widow lived in the mansion for more than 40 years after his death. The Howeys and their daughter are entombed in a backyard mausoleum on the property.
The last owner lived in the home for many years until some bad financial advice led to the mansion being put in foreclosure and the messy legal status of the property. Many people in the area would like to see the home preserved and maybe even open for tours, but apparently the current legal status has made that difficult. Meanwhile, this beautiful historic mansion sits abandoned, year after year.
Check out the drone footage to observe the overgrown exterior of the mansion. The photos below show the mansion in the '20s versus today. As you can see, many lovely elements still remain under a layer of dust and grime.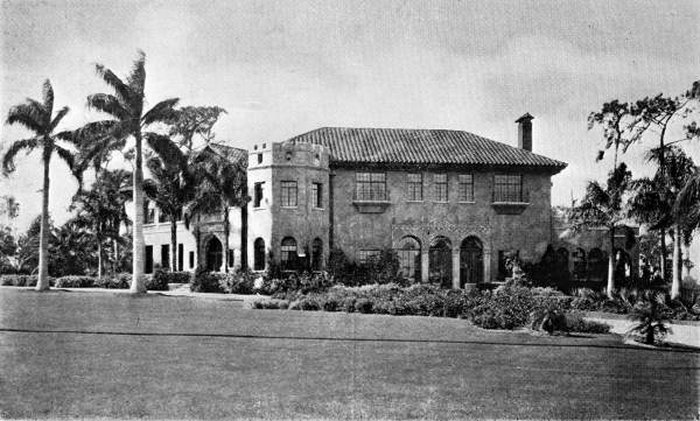 The home may look abandoned, but it is well protected, so it is not recommended that you do any exploring without being granted prior permission.
Interested in learning about more Florida landmarks? Check out 14 Historical Landmarks In Florida You Absolutely Must Visit.
OnlyInYourState may earn compensation through affiliate links in this article.