Most Delawareans Have Never Heard Of This Fascinating Oddities Shop
Northern Delaware is kind of a weird place – in some spots, you've got urban cities packed with people and traffic, and in other spots, you've got serene countryside with rolling hills and gorgeous estates. Somewhere in between lies the best of both worlds in the village of Arden. Arden is close enough to the cities and isolated enough from the rest of the state that it's easy to see why people call this utopian village home. But Arden has some character – it's a community built around their "gilds" and town events, happy to live in their very own world. Arden is unlike any other place in the First State, and if you need proof, head to the only oddities shop in Delaware.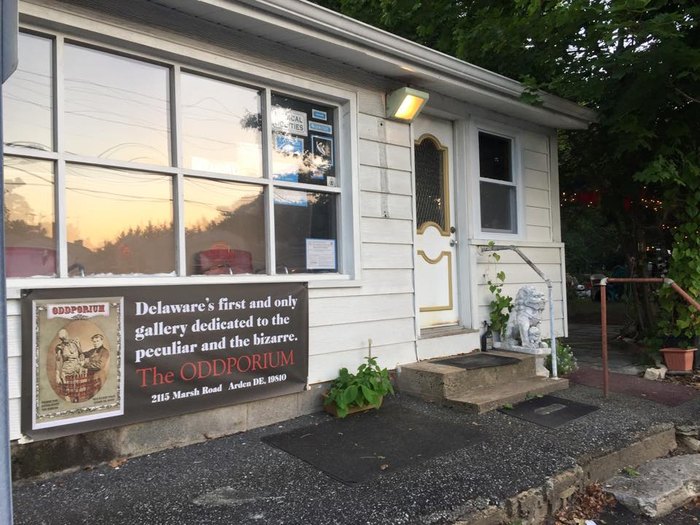 You can find the shop at 2115 Marsh Rd, Arden, Delaware. They're open from 12:00 p.m. – 8:00 p.m. Wednesday through Saturday, and 12:00 p.m. – 6:00 p.m. on Sundays.
If you're more likely to be found in Wilmington, you might notice some of these strange trinkets look familiar. That's because the Oddporium is often found setting up shop at the Oddity Bar – one of The 9 Oddest Places You Can Possibly Go In Delaware.
OnlyInYourState may earn compensation through affiliate links in this article.