Take An Enchanting Winter Walk Through Holiday Lights At Lake Compounce In Connecticut
It's time to replace the bathing suits with winter coats, but at Lake Compounce that doesn't mean that all the fun is over. One of our favorite summer destinations turns into a magical winter wonderland complete with twinkling lights and holiday music. Venture to Holiday Lights at Lake Compounce and immerse yourself in holiday cheer. This is the best winter hike in Connecticut.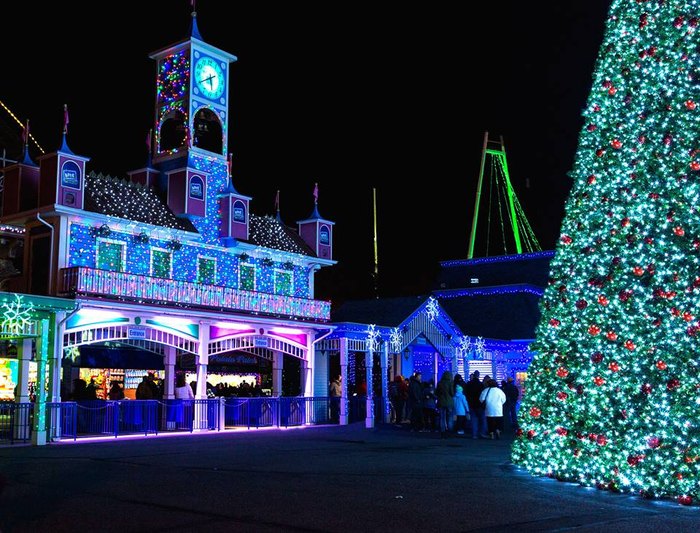 What are your favorite things to do in winter in Connecticut? Share your holiday traditions in the comments below!
Can't get enough of the holidays? Check out this magical place in Connecticut where it's Christmas year round.
Address: 822 Lake Ave, Bristol, CT 06010, USA
best winter hike in Connecticut
October 22, 2019
What are the best walk through light displays in Connecticut?
For another Christmas light hike in Connecticut, explore Olde Mystick Village's Festival of Lights. Here, you can leisurely stroll through thousands of glistening displays. This area is full of lovely shops and live entertainment. This merry place will definitely make you feel like a kid again.
Can I go hiking in the winter in Connecticut?
There are so many great places for winter hiking in Connecticut. Steep Rock Preserve is one of the most spectacular. This easy hike is perfect for when the weather gets cold. You'll feel like you have the whole place to yourself! When snow covers the trees, the views are astounding. Be sure to wear good shoes on this hike. In the winter, these paths can get slippery. For another gorgeous winter hike, head to the Paugussett Trail in Shelton, Connecticut. This hike spans 9 miles, but you don't have to trek the entire distance if it becomes too chilly. No matter how far you explore, you're certain to encounter gorgeous winter landscapes. For more information about winter hiking in Connecticut, read our feature article here.
What are the best parks to visit in the winter in Connecticut?
East Rock Park is an amazing place to visit during winter. Not many people think about visiting this stunning destination when it's chilly, but the views are absolutely astounding. Climbing to the top of the hill is absolutely worth it. People also love exploring Kent Falls State Park during the wintertime. No matter where you go, one thing is certain: Connecticut is home to unrivaled beauty.
Address: 822 Lake Ave, Bristol, CT 06010, USA