7 Hidden Gems In Connecticut You Need To Check Out
We all know Connecticut is full of great places to visit, but some of our attractions require a little extra digging and make up the best hidden gems in Connecticut. Instead of visiting all your old regular favorites, consider adding some new places to your bucket list. These hidden gems in Connecticut are often forgotten, or at least not as popular as our major tourist attractions. They're definitely unique and worth a visit!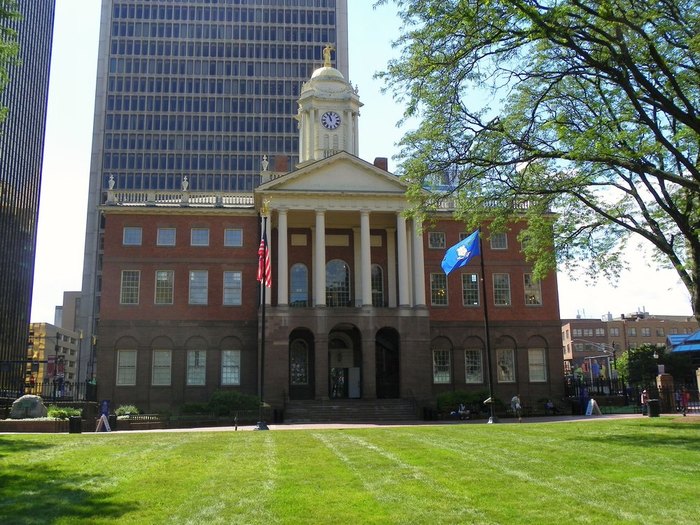 Do you know about other hidden gems in Connecticut? Tell us where to find them in the comments!
OnlyInYourState may earn compensation through affiliate links in this article.
Address: Connecticut's Old State House, 800 Main St, Hartford, CT 06103, USA
Address: Cushing/Whitney Medical Library At Yale, 333 Cedar St, New Haven, CT 06510, USA
Address: PEZ Visitor Center, 35 Prindle Hill Rd, Orange, CT 06477, USA
Address: Lime Rock Road, Lime Rock Rd, Salisbury, CT, USA
Address: The Glass House, National Trust for Historic Preservation, 199 Elm St, New Canaan, CT 06840, USA
Address: Devil's Hopyard State Park, 366 Hopyard Rd, East Haddam, CT 06423, USA
Address: Lego Way, Enfield, CT 06082, USA
Address: The Mark Twain House & Museum, 351 Farmington Ave, Hartford, CT 06105, USA
hidden gems In Connecticut
July 06, 2021
What are some more under-the-radar attractions in Connecticut?
We've certainly got plenty! Have you checked out the Center Church Crypt yet? It's pretty creepy, it's in the basement of a church that was built right over a colonial graveyard, so the builders covered the grass with bricks and the tombstones just pop out between them. Looking for caves? The Steep Rock Railroad Tunnel (no trains run through there anymore) is pretty rad. We've got a list here of some other cool places to check out!
What are some hidden waterfalls in Connecticut?
Of course, there's lots of waterfalls that have entire state parks centered around them, but you can find lots of hidden waterfalls in Connecticut too! Yantic Falls is a beautiful sight right in the middle of an industrial area in Norwich. Check out this list that features a baker's dozen of lesser-known waterfalls in Connecticut.
What are some state parks in Connecticut?
West Rock Ridge State Park is not super-popular, but it's absolutely gorgeous. Gillette Castle State Park is in East Haddam, not far from Devil's Hopyard State Park, and it's such a neat place. You also don't want to miss Sleeping Giant State Park in Hamden. It gets its name from a giant mountain that resembles a sleeping giant.