The Creepy Small Town In Connecticut With Insane Paranormal Activity
Burlington, Connecticut looks like any other small New England town. Old architecture, charming storefronts, and lots of natural beauty are what defines this place. But this scenic hill town is also said to be home to a number of ghosts, and locals swear by it. People are often surprised to find that this place has more than one haunting going on at any given time, and it's only 30 square miles in size. A daytime visit to Burlington, Connecticut, would certainly be a picture-perfect escape, but it's a totally different story at night. This creepy small town in Connecticut is definitely bound to give you the heebie-jeebies.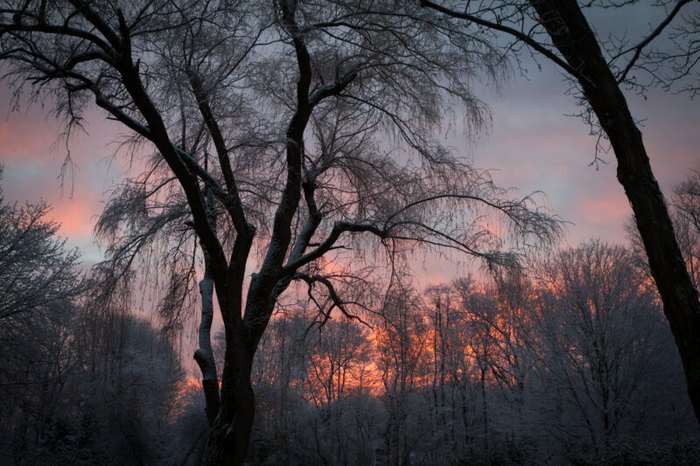 Even with the ghosts and all, you really can't deny the beauty of this place! So, what do you say? Will you explore this ghost-riddled town? If you think Burlington, Connecticut has ghosts, check out the village of Dudleytown. It's under a deadly curse, and that might be even scarier.
Address: Burlington, CT, USA
OnlyInYourState may earn compensation through affiliate links in this article.
Creepy Small Town In Connecticut
July 04, 2021
What are some famous Connecticut hauntings?  
That's an easy one! Surely you heard of (or saw) the hit movie A Haunting in Connecticut, right? Well, it's supposedly based on the terrifying true story of the Snedeker family, who allegedly moved into a house which used to be a funeral home only for a series of horrifying and truly scary events to take place. That's not all, though. Connecticut is a state connected to many, many hauntings and ghost stories. That's what comes with being one of the oldest states, we suppose! For instance, stories revolving around Dunnellen Hall, in Greenwich. Infamous socialite Leona Helmsley was said to have died in the house, and as a result, it's said to be haunted to this day.  
Where can I find interesting, haunted places in Connecticut? 
Well, would you believe us if we said, "anywhere you roam"? It certainly seems like that's true these days; everywhere you go seems to have its own set of urban legends and spooky tales, and Connecticut is no different. Unfortunately, you'll read about a lot more haunted places than you'll be able to visit. However, there are lots of places leftover beyond those that you can visit in hopes of encountering a wayward spirit. One of the most haunted places in Connecticut is a museum – The Bruce Museum – where you're almost certain to run into something a little strange. The Gunntown Cemetery in Naugatuck is also visitable and creepy as all get out. Up for more? Check this haunted Connecticut road trip out! 
Where can I find ghosts in Connecticut? 
We've already been over a few different ideas for ghost sightings in Connecticut, but what's a few more, right? Have you ever heard of Sawmill County Road, in Shelton? Legend (and locals) says it's the most haunted stretch of road there is. Sighting of orbs and reports of human screams in the woods coming from multiple directions are common here, and a lot of folks won't walk the road after dusk (unless they've brave…or foolish). You'll find spirits at old cemeteries (go for cemeteries established in the 1700s), and in old museums. Connecticut is a beautiful place filled with old ghosts and ghost stories – you've just got to know where to look.
Address: Burlington, CT, USA
OnlyInYourState may earn compensation through affiliate links in this article.