Colorado's Most Refreshing Hike Will Lead You Straight To A Beautiful Swimming Hole
Hiking in Colorado is a must year-round, but come the warmest months, it's at its best, with pleasant temperatures and ever-scenic trails. Do you want to know another advantage of Colorado warm-weather hikes? You can work up a sweat AND cool off, as a handful of hikes in our beautiful state lead to epic swimming holes. If you are ready to take the plunge and are searching for the best swimming hole hike in Colorado, grab your towel and head to this refreshing trail.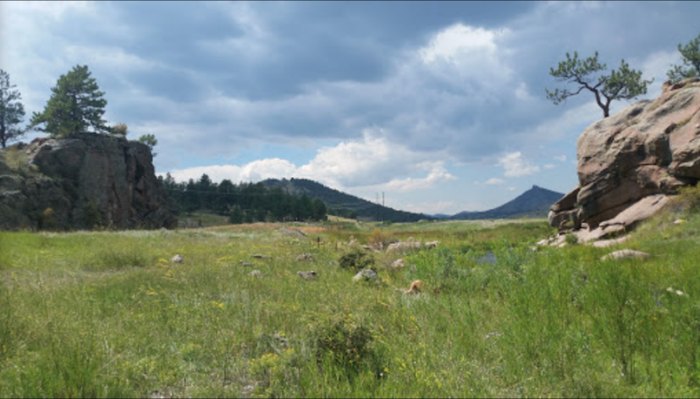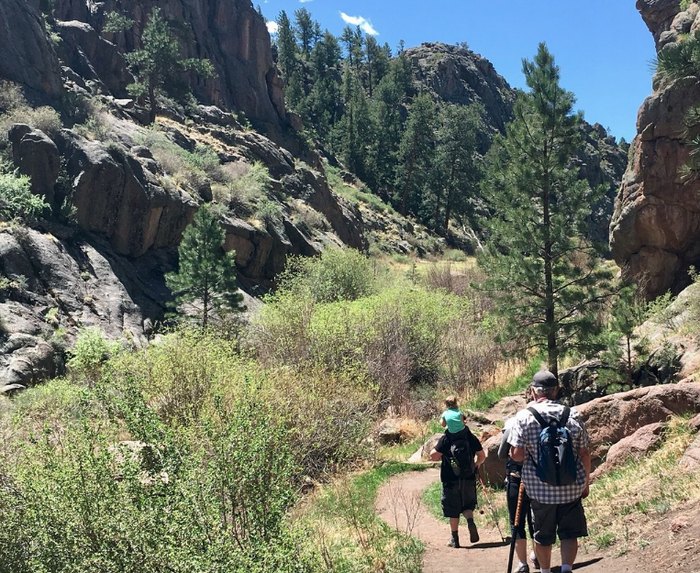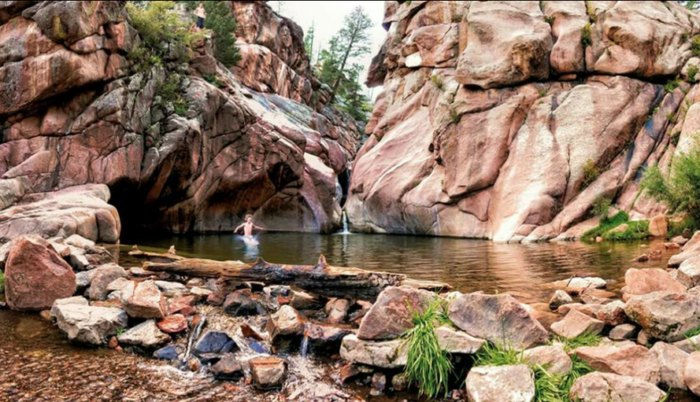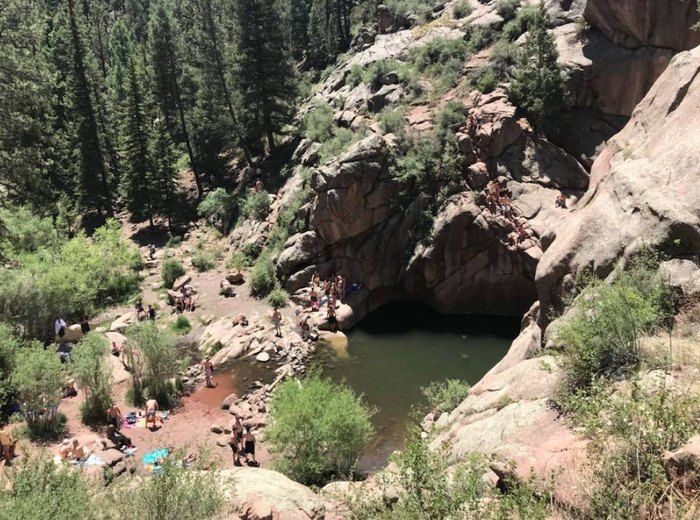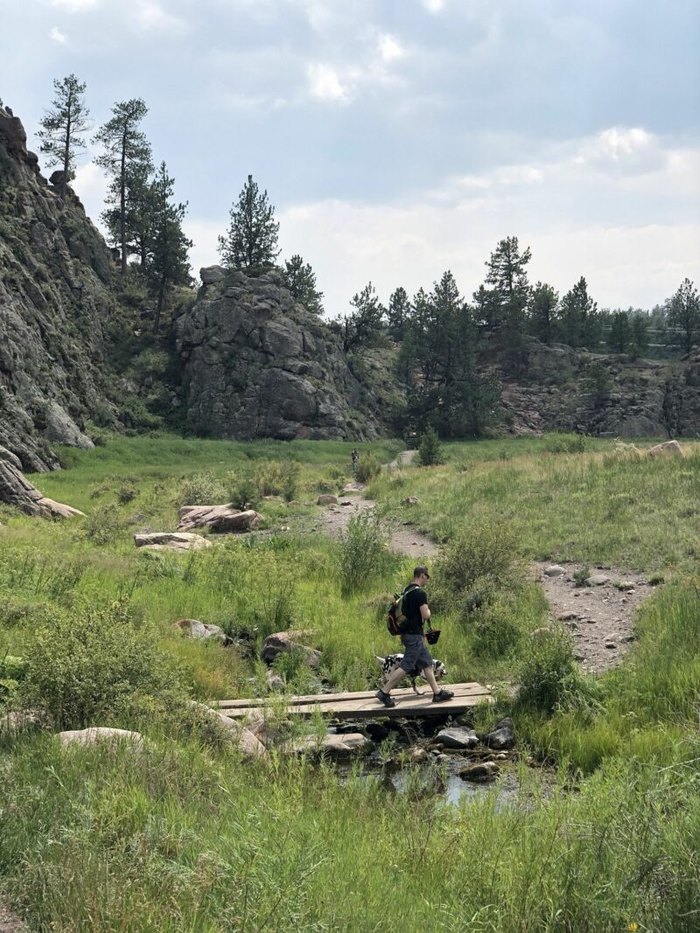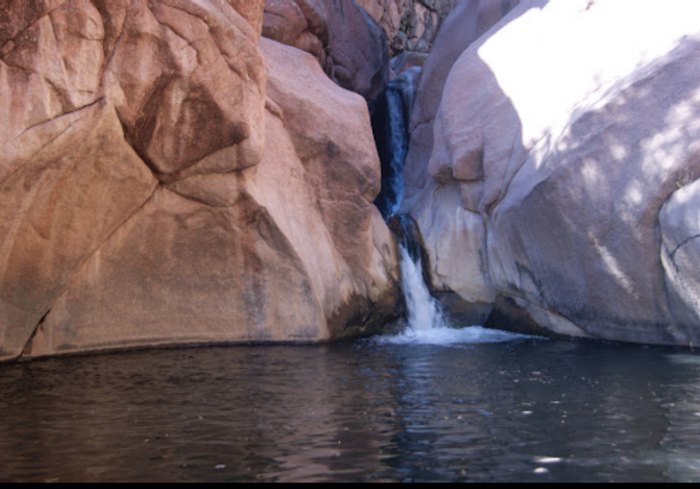 Have you hiked this stunning trail? Do you have any tips for newbies? Let us know in the comments! For even more epic swimming holes, Here Are 11 Swimming Holes Near Denver That Will Make Your Summer Epic.
Address: 13999 Main St, Guffey, CO 80820, USA
Hike With A Swimming Hole in Colorado
May 07, 2021
What are some of the best swimming holes in Colorado? 
Would you believe it if we told you that Colorado has some of the very best swimming holes in the country? It's true! Since there are so many, it's pretty hard to choose just one or two, but we can try. Some of the most commonly explored swim spots in Colorado include places like Paradise Cove, which is definitely named very appropriately, and Grand Lake, a beautiful spot near Rocky Mountain National Park. You can also find some great swim spots in reservoirs around the state, like Horsetooth Reservoir, and Lake Dillon (which is also known as Dillon Reservoir). This article will provide you with a list of excellent swimming holes in Colorado – so much so that you might not know where to begin! 
What are the best summertime hikes in Colorado?
If there's one thing (okay… tons of things) that Colorado is great for, it's awe-inspiring hiking trails. It's harder to hike during the colder months, thanks to our cold and snowy winters, but during spring, summer, and even autumn, the hiking here is great. Some of the top hikes in Colorado at the time of this writing include trails and parks like Pawnee Pass, in the Indiana Peaks Wilderness, and Arapaho Pass, which is in the same area. You could also marvel at natural wonder on some of our famous trails, like Horseshoe Trail, Emerald Lake Trail (a must-see), and Royal Arch Trail. Considering that there are more than 4,000 trails for you to enjoy, you're sure to find something amazing everywhere you turn. 
Are there any hikes near water in Colorado?
Plenty! Several of the previously-mentioned trails, like Emerald Lake Trail, are known for their amazing waterfront views, pristine lakes, crystal-clear rivers, and even some waterfalls! In fact, according to AllTrails.com, there are more than 100 Colorado hikes that will take you to, or past, at least one of these water-based features. We suggest visiting the breathtaking Sky Pond, via Glacier Gorge Trail, and the hike to Mt. Sneffels, though challenging, is intensely rewarding.
Address: 13999 Main St, Guffey, CO 80820, USA