There's A Teenage Mutant Ninja Turtles Restaurant In Denver, Colorado
If you're looking for a unique dining experience in Colorado, head to Denver. You'll find there's a business so turtle-tastic that you will be yelling "Cowabunga!" Can you guess the theme? If you guessed "Teenage Mutant Ninja Turtles," you'd be correct! You have to go visit this Ninja Turtle Bar in Denver!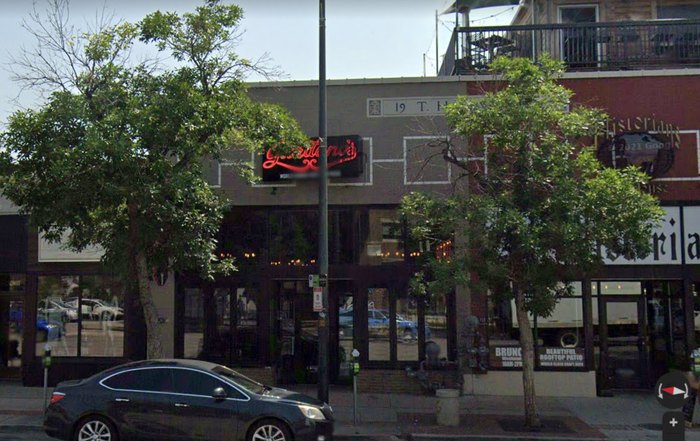 Have you visited the Ninja Turtle Bar in Denver? What did you think? Did you absolutely love it? Let us know in the comments below!
Do you have a favorite restaurant, event, or attraction that you would like to see featured on Only in Colorado? Make sure to tell us about it here!
For another epic Handsome Boys Hospitality venture, you will want to check out There's A New Wizard-Themed Pub In Colorado, And It's Enchanting.
OnlyInYourState may earn compensation through affiliate links in this article. As an Amazon Associate, we earn from qualifying purchases.
More to Explore
Ninja Turtle Bar in Denver
Does Denver have a good food scene?
Denver has a great food scene! Over the past decade or so, Denver, Colorado, has come alive with fantastic and award-winning restaurants all over the city. Whether you're looking for the best breakfast in the state, a unique Ninja Turtle-themed bar, or even an aquarium restaurant, Denver is the place to go for excellent food.
Some of our favorite restaurants in Denver are:
What is Colorado's most iconic food?
One of Colorado's most iconic foods is Lamb Fondue! Rumor has it that the lamb in Colorado is to die for: succulent, juicy, and tender. As one of Colorado's most famous foods, the dish at Elray's receives constant commendation. And don't forget Rocky Mountain Oysters; not what it sounds like. In fact, Rocky Mountain Oysters aren't seafood at all. They're actually fried bull testicles. If that doesn't quite float your boat, you could also enjoy the classic cinnamon rolls! Johnson's Corner has been an institution since 1952, serving up cinnamon rolls that will make your mouth water.
Where does Denver rank in food?
Denver ranks the 7th best food city in America. This study compared 180 cities all across the nation, and Denver came in behind Portland, Oregon, which came in first.
Related Articles
Featured Addresses

24 N Broadway, Denver, CO 80203, USA