Posted in Denver
December 05, 2017
This Beautiful Train Ride Will Take You Straight To An Enchanting Ski Resort Near Denver
Have you ever found yourself sitting in bumper to bumper traffic on I-70 on your way to or from skiing? If so, I'm guessing the thought, "how could I possibly avoid this in the future?" has crossed your mind a time or two. Well, I'm here to tell you that you do have another option.
It's actually a really appealing alternative to staring at tail lights, as it involves riding through some of Colorado's most beautiful landscapes without having to sit in traffic, navigate icy roads, or hassle with parking. The Winter Park Express Ski Train may be the answer to simplifying your journey from Denver to Winter Park Resort, where you will discover over 3,000 acres of terrain for all levels of skiers and snowboarders.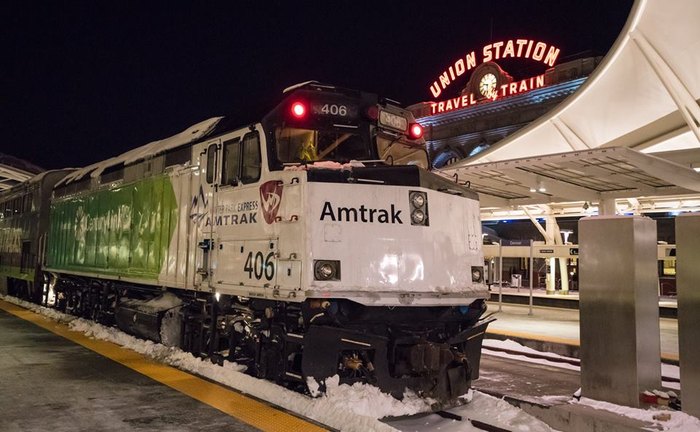 For the 2018 season, the Winter Park Express Ski Train will offer rides every Saturday and Sunday from January 5 through March 25. They are also selling tickets for the first Friday of each of those months. The train departs Union Station at 7 a.m. and arrives at Winter Park at 9 a.m. After a full day of skiing or snowboarding, the train will leave Winter Park at 4:30 p.m., arriving back at Union station at 6:40 p.m.
Ticket prices range from $29-$59 (one way). Children, ages 2-12, ride for half price with a ticketed adult. So, don't delay, purchase your tickets here.
Have you ever decided to forego the traffic up to Winter Park and take the train instead? Please share your experience in the comments below.
After a day of skiing, you may even want to stay at Union Station for a drink at this amazing train-themed bar.
OnlyInYourState may earn compensation through affiliate links in this article.