Posted in Denver
October 09, 2017
The Incredible Restaurant That's Way Out In The Boonies But So Worth The Drive From Denver
For a legendary taste of Colorado's past, a trip to this adobe style "castle" is a must. The Fort Restaurant, located just outside of Morrison, is an award-winning dining experience that offers current culinary trends utilizing foods from the 1800's. This unique eatery is bringing Colorado history to life and offers a beautiful backdrop for an unforgettable dining experience.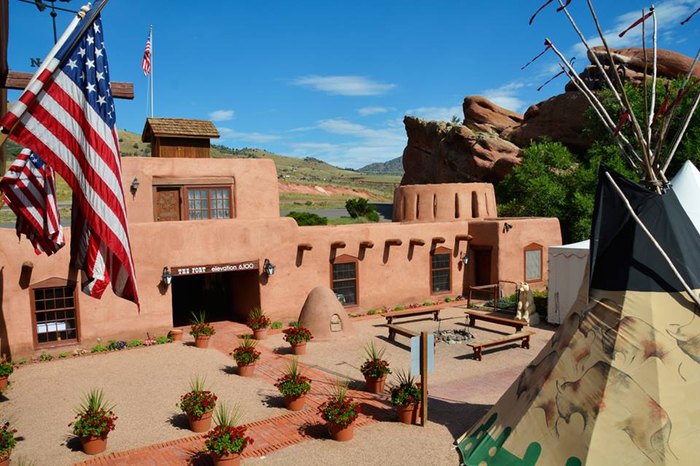 Maybe you're a Denverite who has often heard of The Fort, but has never given it a try, or possibly you are traveling to Denver and looking for a true Colorado dining destination. Well, it's definitely worth a short trip outside of the city to take in the beautiful surroundings and taste the historic food at The Fort – where you'll find an authentic atmosphere for a truly unforgettable dining experience.
This restaurant is located at 19192 CO-8 in Morrison. For more details or to make a reservation, check out their official website.
Have you had the legendary experience of dining at The Fort?
Why now follow up this amazing dining experience with a Skyline Drive Near Denver That Will Show You Fall Colors Like Never Before?